Wide F'n Open
Join Date: Jun 2008
Location: Northern California
Posts: 146
Need to convince DP to add a few smilies for for us to talk about the trip:
Joey - set it up brother. I am there.
---
Last edited by Crowdog; 12-04-2008 at

08:49 PM

.
RhinoTalk.net Site Sponsor
Join Date: Jun 2008
Location: ummmmmm Im not sure..fuck, I think were lost!
Posts: 1,377
Quote:
Dude.....dont tempt me!!!! I still want to do Havasu to the Grand Canyon
Whats that trip Joey?
obviously its havasu to grand ...whats the details....
---
If you live in Vegas and need a General Contractor...call Manning Construction @ 497-5127
Quote:
I'd be up for a UTV ride to Cabo. When are we going?
Guys it ain't gonna happen soon, i have done it and it took everything we had. I just don't think the Utv's are there yet. We always have 3 to 4 bikes trailer up. And we bring mechanics. Here is a gps coordinate of our 08 run to cabo.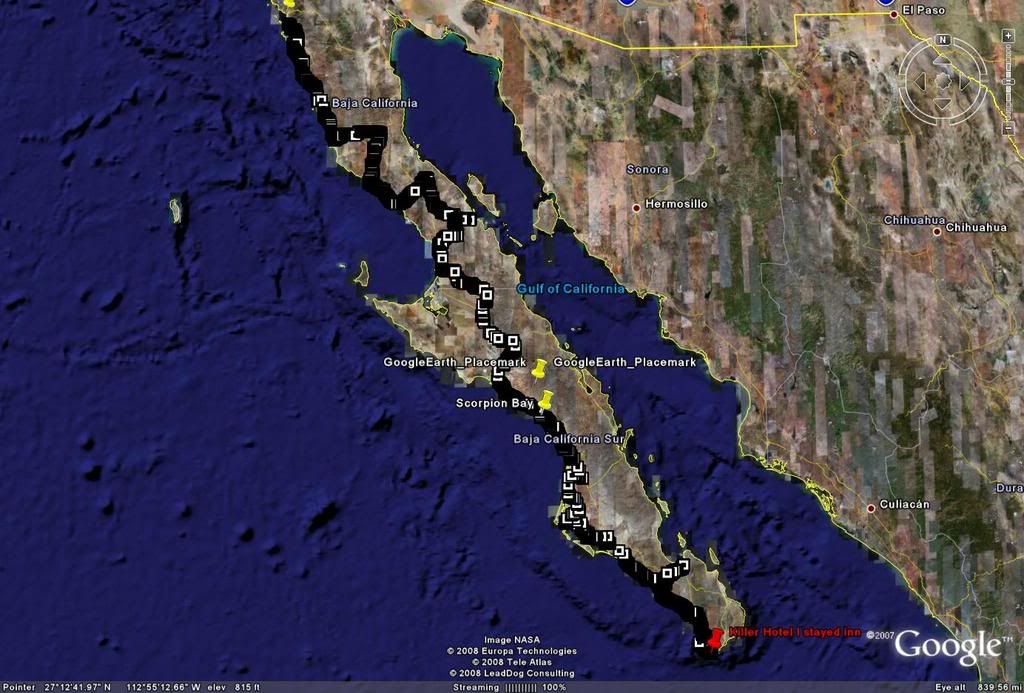 We would need a big trailer which I have. But we should start with
something a little easier, like a pre-run to
Ensenada / Estero Beach resort
to
San Quentin Sp?
It is all down the coast, easy run 187 miles and I know the route and gas stops by heart.
You ride down there in one day and stay at Old Mill Lobster dinner and ride back the next day. easy chase for the truck and a doable run even for rookies. We even have time to stop for lunch.
Wide F'n Open
Join Date: Oct 2008
Posts: 200
Looks like you swung by the bay of Los Angeles but why not bahia de san fransisquito? Not sure if it's run the same but the owners were catching yellow tail in a panga boat of the coast and then you could get anything in the restaurant as long as it's fish. Beers were on the honor to mark the sheet when you took one.
Alot of places we had to just rip on through or past, we had to cover alot of ground on the way. We make different stops every year. That place your talking about sounds familiar. just cant say for sure. i do have my books with all the stop overs and just stops for gas. It is all a blur very often for me after the trips are over. Exhaustion kicks in after the third day and you just want to get there.