I spent some qaulity time with my Rhino today
---
I just got it home and installed the new cdi, she purrs like a big kitten maybe a cougar.
Well anyway I washed her off real good, got all that Pismo and Hemet sand and dirt off her. I got all the beer cans out from under the back seat and even rolled up the toe strap. I scrubbed all hints of rust off real good with the scotch brite pad.
Then i got some white diamond rustoleam paint. I painted all the nicks on my rear A arms. I got a couple spots on the cage also. The color matched perfect i got lucky, I put on three coats so no nothing to rust.
I then got Shine and Go silicon spray made for plastic. That stuff works great especially on the black stripes, it covers all scuffs and really hides any imperfections. it works great on the dashboard. It stays on to so you hose off the sand after Glamis.
The I checked all tire pressure, all fluids everything I coulds think of.
Then i sprayed the whole under body with Armoral, i sprayed the A arms the shocks the axles under the hood and the exhasut pipe everything under the Rhino.
I read somewhere you have to have a relationship with your Rhino to dial in the suspension and know how it's running and know what it might need.
Well right now my Rhino is looking and running better than the day i got it. This is the most excited and happiest I have seen my Rhino in a while. She is so fucking ready for Glamis.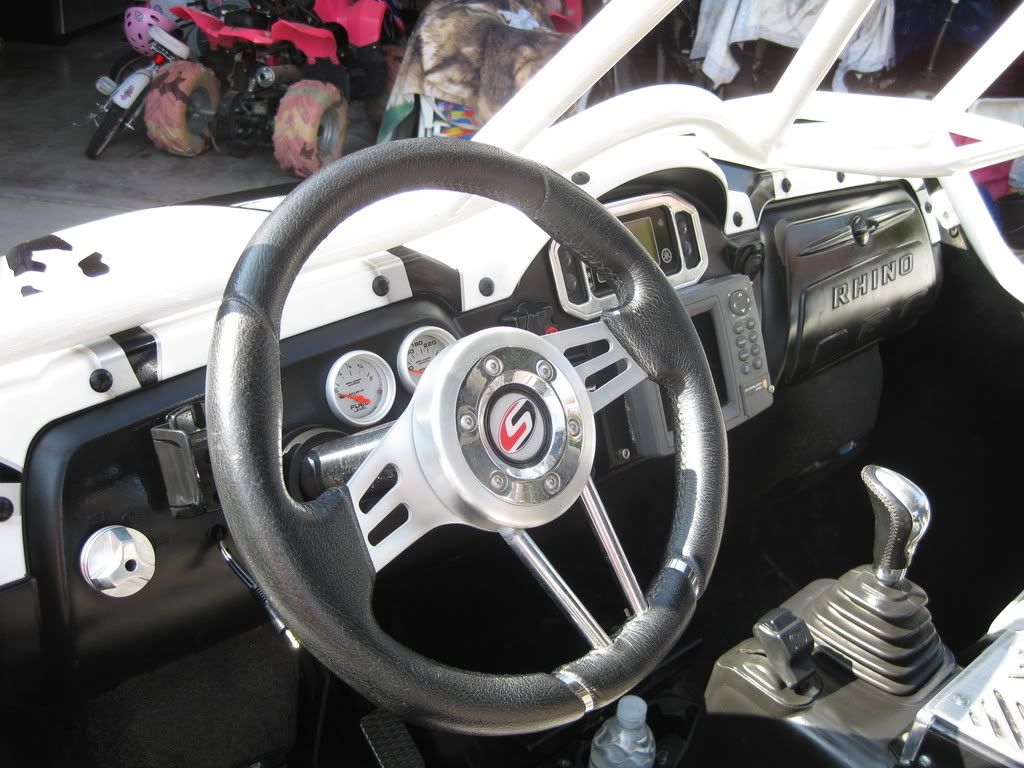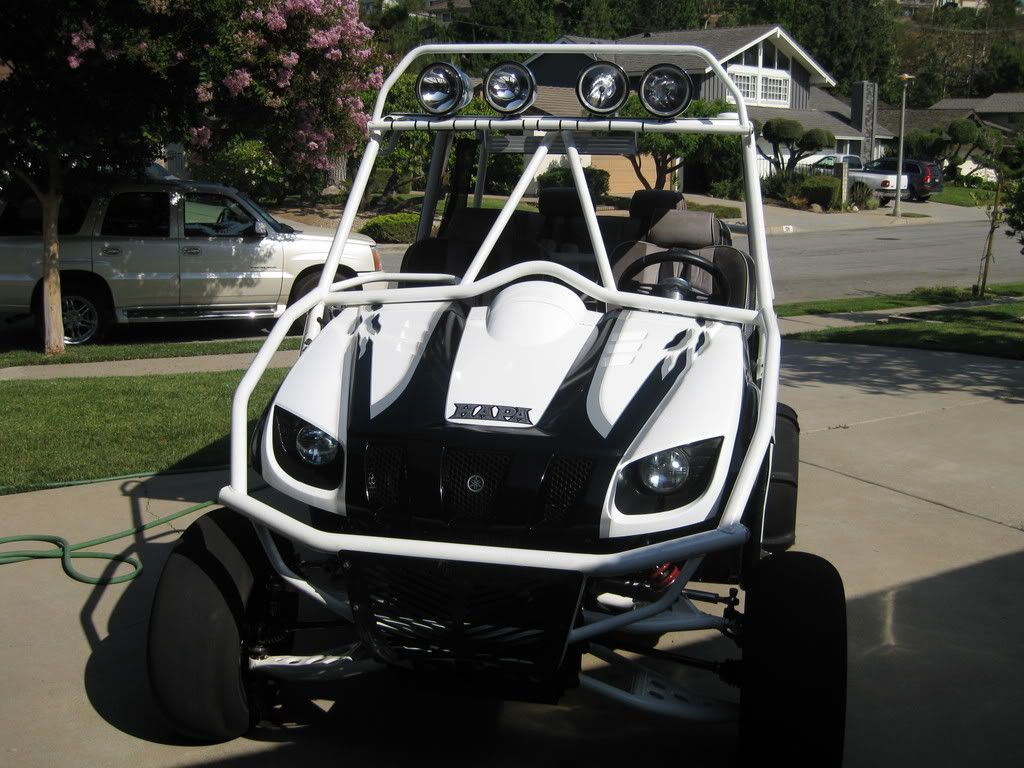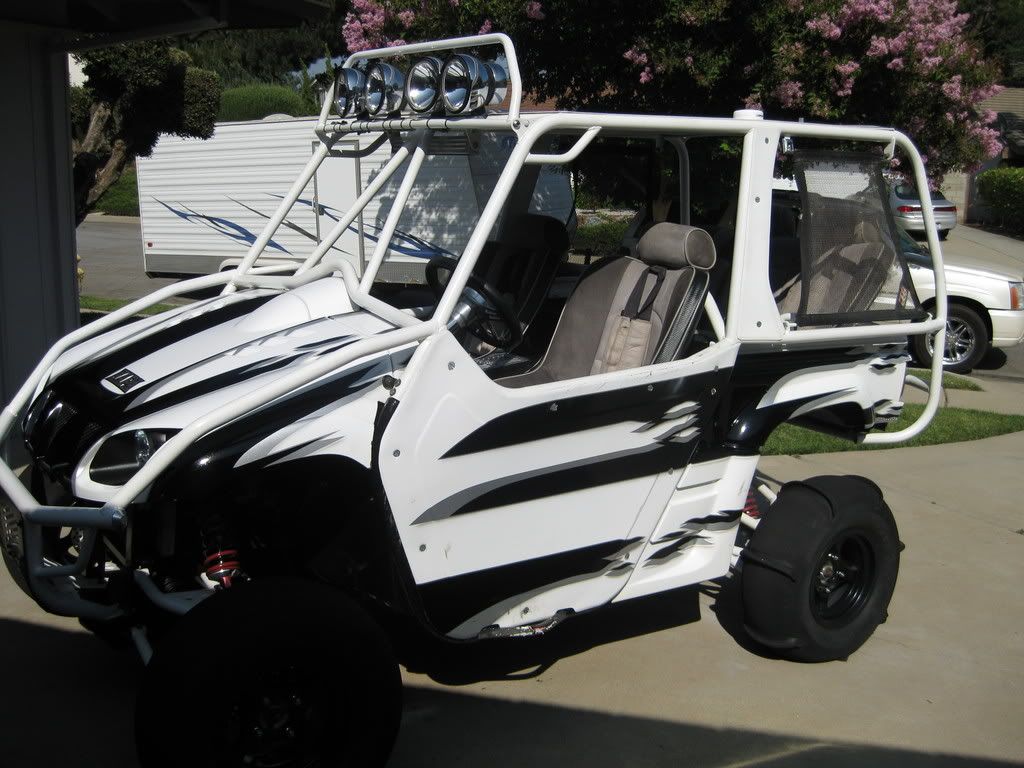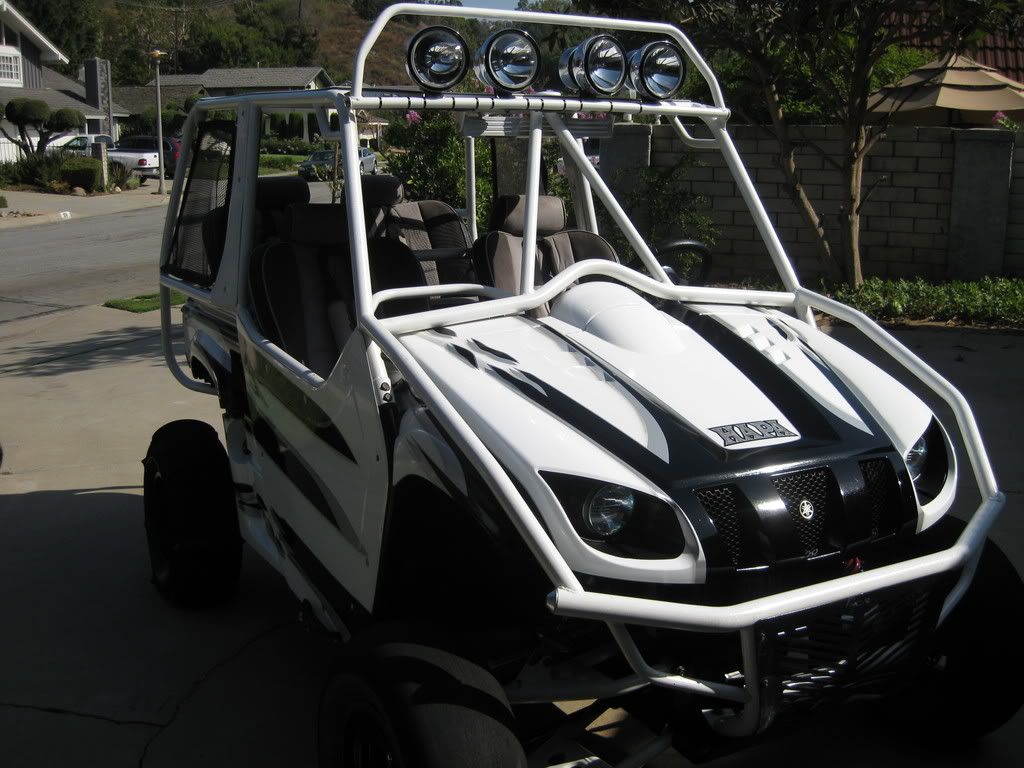 Damn it!!! That means i'm gonna have to clean mine. Maybe even clean the air filters too:d 6 days and counting!!!!!!!!!!1
dam hapa looks charp!!how did that pro shop tune work for ya?
---
2007 3 seater razor eater
H-Town Performance for all your custom cage/bumper applications 702-564-7306
Mr. RPM BBK
Rigid E-Series
H-Town cage & bumper
I wount know till I run it in Glamis, But it take soff twice as fast as it ever did before. I can tell by the sound and the pick up it is much more powerful and most importantly it is dialed in, tuned to its best possible performance.
Really stocked..
Here is a link to my Dyno thread, it is faster now than in these pics
http://www.rhinotalk.net/forums/vend....html#post9742
damm china made shit!!!!!!!LMAO
---
THERE IS ALWAYS SOMEONE FASTER

BUT ONLY A FEW CAN FLY

I had to leave a comment and tell you "That is One CLEAN rhino"
---
Thanks to all the hard work from Todd at
www.151fab.com
for building my rhino!
We will be looking for one of these in Glamis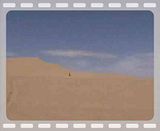 As long as we dont end up with one of these!
Ron Wood Racing on the drums