Where we ride...
---
Northwest CA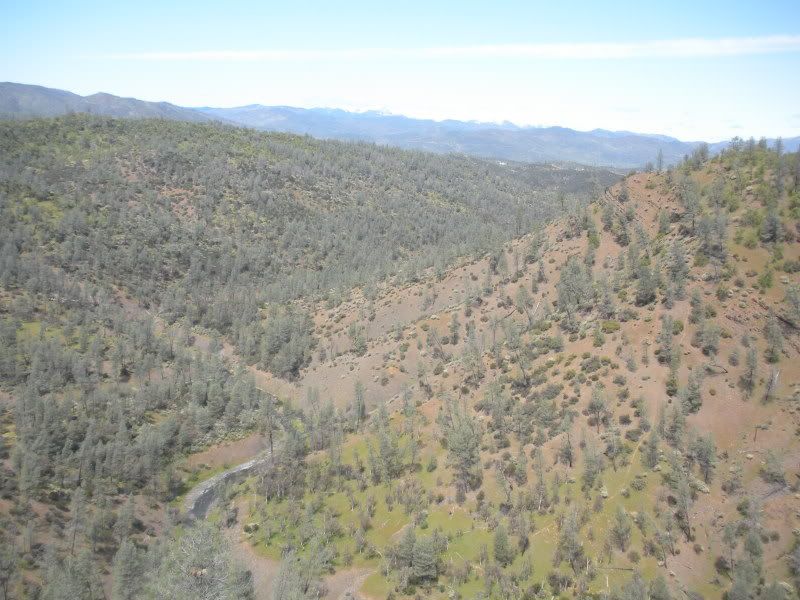 Scenery on our latest ride
Older pic of a ride getting started. We decided a windshield would be nice instead of eating dirt. Our son has already left us in the dust in this pic.
Youngest rider....well not yet..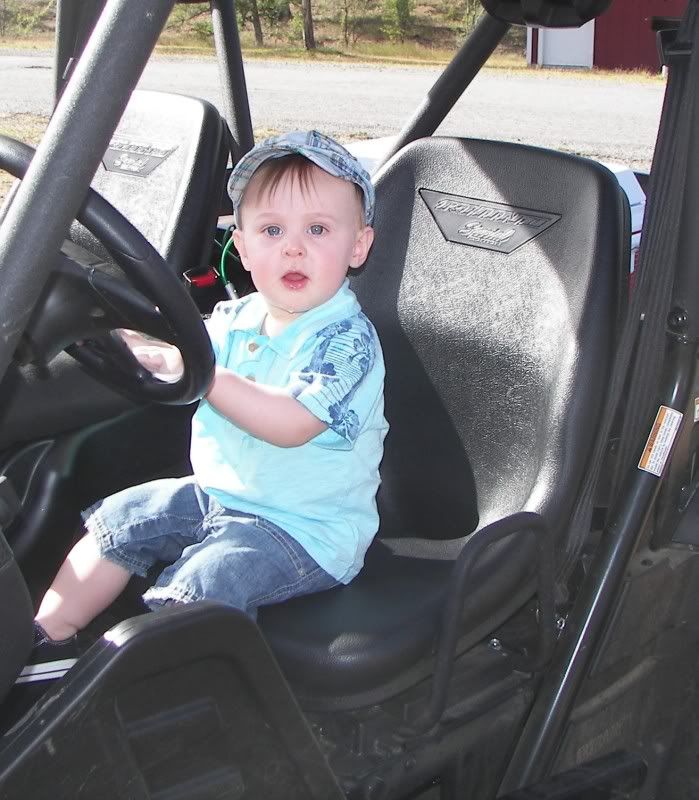 nice pictures is this a state park or just your back yard
---
forum rules
#1 no kiddie or gay porn
#2 no making fun of wifes or famlily ???
#3 don't be a silly fag
It's a 14,000 acre ranch we are part owner of. Lots of fun there. Places for base camp with full hook ups or stay in cabins. Recreation center, swimming pool, and horses to ride, if you're into that. Lots of horses and trails for riding horses, too. No sand dunes, sorry. Every now and then the medivac helicopter will fly in and haul someone off. -gotta be safe out there...cliffs and lots of hazards.
R Wild Horse Ranch
looks nice! I would do a little research about windshields before you spend the money, there nice in the sand, but they tend to keep the dust trapped in the cab while riding on dry trails....
---

Pro-One GlasslHRT 2-seaterlPRP 4-point harnesslPRP High BackslDRD dualslDRD fuel management
Machined sheavelDynateck ECUlXMF +6l2-4" 3-7" HID's
Very Nice!!!!! love the pics
Thanks for your advice. We did get a windshield. We got the type that folds down and latches to the hood when you don't need it. It works great. It did get a scratch -being it is made of plexi-glass, while going through some brush.
where abouts is that in Nor Cal?
---
07 Rhino Sport - some mods
08 Ford F-250 Crew 4x4 Stroker
04 Dodge 3500 Quad 4x4 Cummins
08 WW FSWL 3200 w/slide ( $ 4 $ale $ )
Pics are out hwy 36 west near a small town called Platina in Northern CA.
Wide F'n Open
Join Date: Jan 2009
Location: SLO, CA
Posts: 351
Great lookin playground Grandma! Wouldn't mind having a piece of that as my backyard
---