Old
09-09-2008, 10:01 AM
Thread Starter
DiamondBack DH Bike
---
'05 BiamondBack Strike DHR downhill mountain bike
Build in '06 Everything was BRAND NEW (except for brakes)
It is in good shape. NO cracks, dings, or dents, just some scuff marks on the frame from shuttling. They in no way hinder the performance and ridability of the bike. The only thing that needs attention is the Fox rear shock. The shock needs a rebuild, it has compression dampening but no rebound. Fox has a full facility you send your shock to with your height and weight and they revalve and tune and send back.
Here is a list of components:
Diamond Back Strike DH Frame (9.25 in of travel)
Marzochi 888 Bomber RC2X forks (200mm (8 in) of travel)
Fox DHX 5.0 Coil shock
Hayes 8" hydrolic Brakes
Sun Double WIde Rims
Ringle' Hubs
Shimano Deore XT components
Truvativ Hausfelt Cranks
MRP Boomerang and Bash Guard
NS Platform pedals
Thompson Seat Post
WTB Saddle
Pig Headset
$1,500 obo (over 4k into it)
If you have any questions feel free to PM me. Thanks.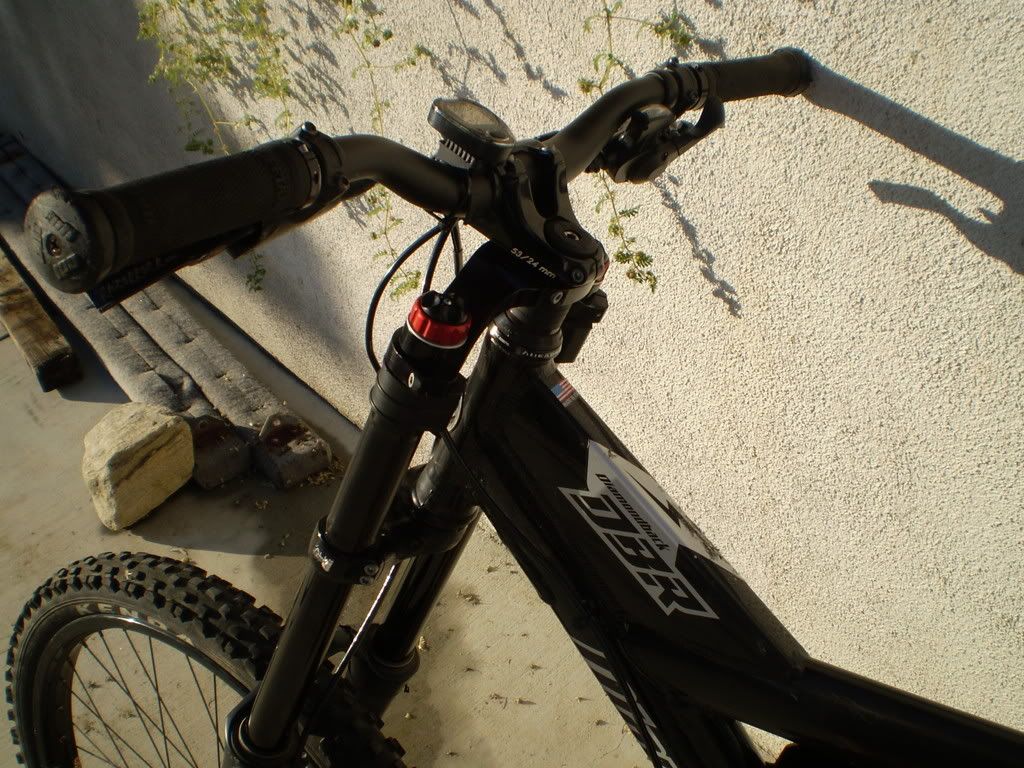 ---
Buckshot X-5
07 Rhino 660 SE
06/07 686 MamaJama
---
Last edited by ChaseThisToo; 09-09-2008 at

12:32 PM

.
U have paddles for it? lol
---

Pro-One GlasslHRT 2-seaterlPRP 4-point harnesslPRP High BackslDRD dualslDRD fuel management
Machined sheavelDynateck ECUlXMF +6l2-4" 3-7" HID's
---
BOOYAA

Juggstalk.net.....because we dont sell phone no MO!!
Quote:
I might be able to work somthing out with skat trak if your serious. hahahahaha!
lol... sorry i already got me a setup!
---

Pro-One GlasslHRT 2-seaterlPRP 4-point harnesslPRP High BackslDRD dualslDRD fuel management
Machined sheavelDynateck ECUlXMF +6l2-4" 3-7" HID's