Kebbek speedboard
---
kebbek ian comishin drop thru drop deck speedboard bear grizzlies abec 11 flywheels over 200 dollars new 150 obo if you have never riden a long board like this they blow sector nines away super stable super good cruisers plus if you wanted to you could go 70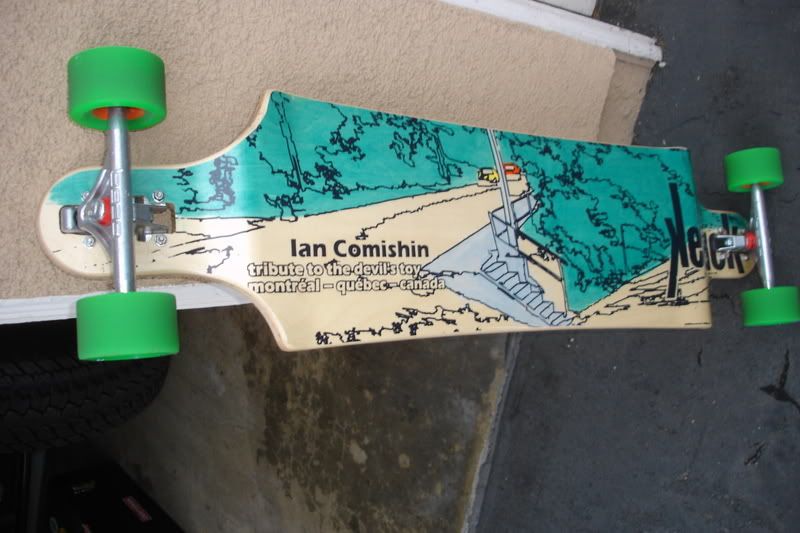 sector nine sucks cock anyway...
Santa Cruz is getting into Longboards finally, of course I don't know who's making theirs... probably sector nine. LOL!
That's a nice longboard and my wife's going to be in the market for one around Christmas! I loose my handicap placard in Dec and I have to park like a mile away from my office. I told her to get me a longboard so I can carve into work from the parking lot. haha
i wanna say the deck is 40 i'll have to check or you can go to kebbeks website
heres a video of the type of riding you can do and my other boards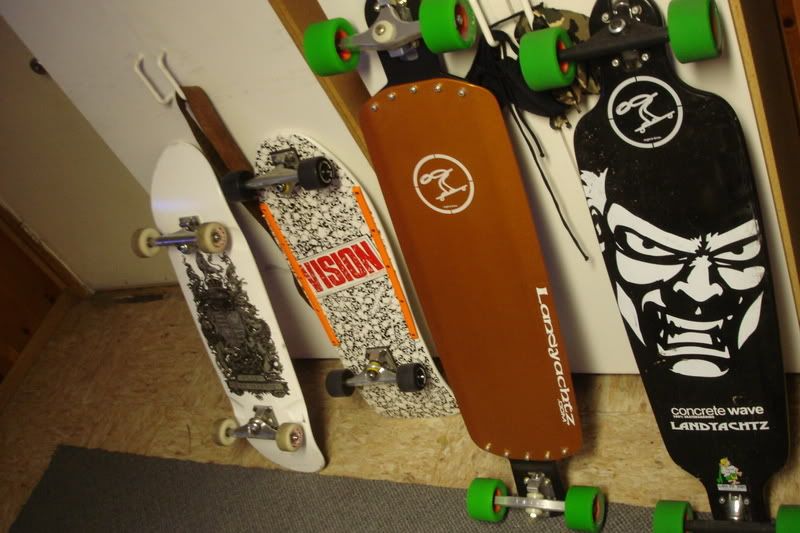 That's cool shit!!! Wish I was younger. My first skateboard was exactly that. My sisters steel wheel skate nailed to a 2x4.
Quote:
I used to skate....about 100lbs ago!
LOL yeah, same here... but that's why I'm gonna get a longboard. I don't need to go 75mph, I just wanna carve into work from the parking lot. I have to park way the fuck out in the boonies. It blows, I have to pay $30/month to park at work as it is. I'm not about to pay $75/month for a premium parking space...
ok guys make some offeres i need a few small thigns left for the rhino and im tapped out on money haha