Gear One Super Stub and Hub/ Brake kit
---
I just bought these used 2 days ago and they will not work on my project. I have to use Micro Stubs so I am selling these.
What you see is what you will get. a complete set of rear SUPER Stubs ( The larger 1.375 Dia axle)
930 STUB KIT- # G1-2500-A
AIRCRAFT QUALITY ALLOY CENTERS 1.375 RACE
PROVEN STUB AXLES, TAPER ROLLER BEARINGS
SEALS ,HEAT TREATED CRUSH SLEEVES, BILLET
ALUMINUM BEARING CARRIERS, 4 PISTON
SUPER CENTER DISC BRAKES COMPLETE.
Along with a set of rear Sand Limo trailing arms. (one is bent. Not sure of the length and offset of the arms.
The super stubs are 930 SUPER STUB AXLE # G1-4365 1.375 DIA. HEAT TREATED AIRCRAFT QUALITY ALLOY FITS ,TYPE 1 BEARING CARRIERS W/ G1 SUPER CENTER BRAKES
I am asking exactly what I paid for these. Not looking to make money on them.
$700. FIRM That's less then half price of what they sell for new!!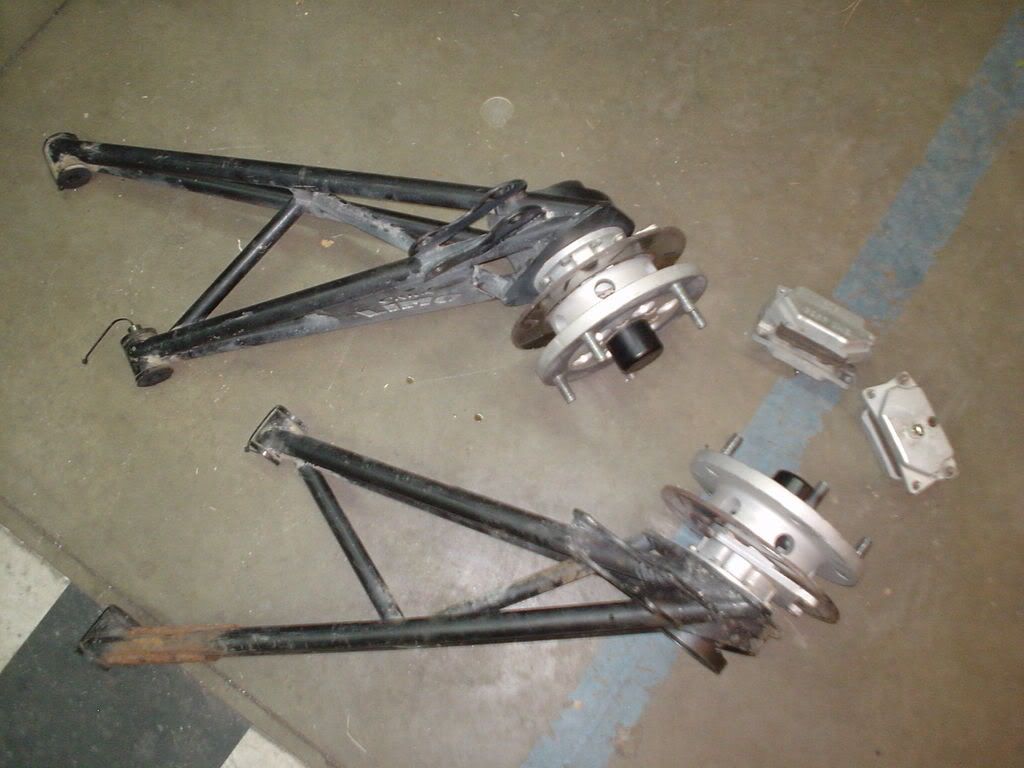 ---
Thanks to all the hard work from Todd at
www.151fab.com
for building my rhino!