U-Shaped Office Desk- Very nice
---
I bought this 2 years ago for $750.00 I need it gone to make room for the new babies room. I'll take $400. for it and I'll throw in the $80. chair mat for long carpet.
This desk is in perfect codition. Like I said I am the original owner and it has never been moved out of this room since it was built. You can change it up and have the Cordenza on the right side if you like. It has a slide out keyboard tray and 2 desk top grommets to drop down power cords and moniter cords. Also has under desk wire management to keeo the wires that run across the bottom clean. (as you can see I don't use them). All the cordenza cabinets open for storage and it also has 4 trays built in right under the cabinets that hold paper or magazines. Very useful option.
I installed a aftermarket floresent light ficture under the cordenza with a 110 plug outlet so plugging in cell phones or battery charges is easy also makes a great night light when working in the office.
The 2 drawer file cabinet is just that. It holds files on the bottom or your junk.
Like I said I really hate to see this go but I need it gone so I can buy new kid furniture.
*****Office chair and plasic file orginzer are not included .
Measurments:
ground to top of cordenza - 61"
Cordenza length & both sides of desk Length - 71-1/2"
Desk top to Cordenza top - 31-1/2"
width - 90-1/4" and in the middle of the oppisite side of the cordenza it bows out 3"
openeing in U part of workspace 41"Wide X 48-1/4" Deep
ground to top of desk height - 29-1/2"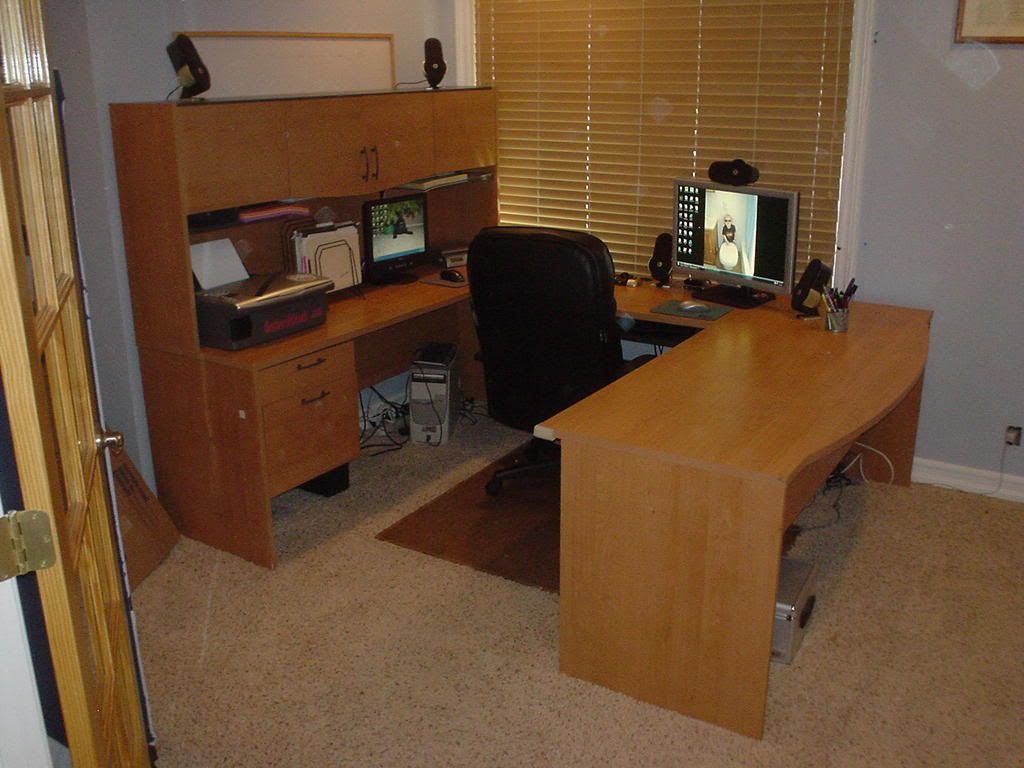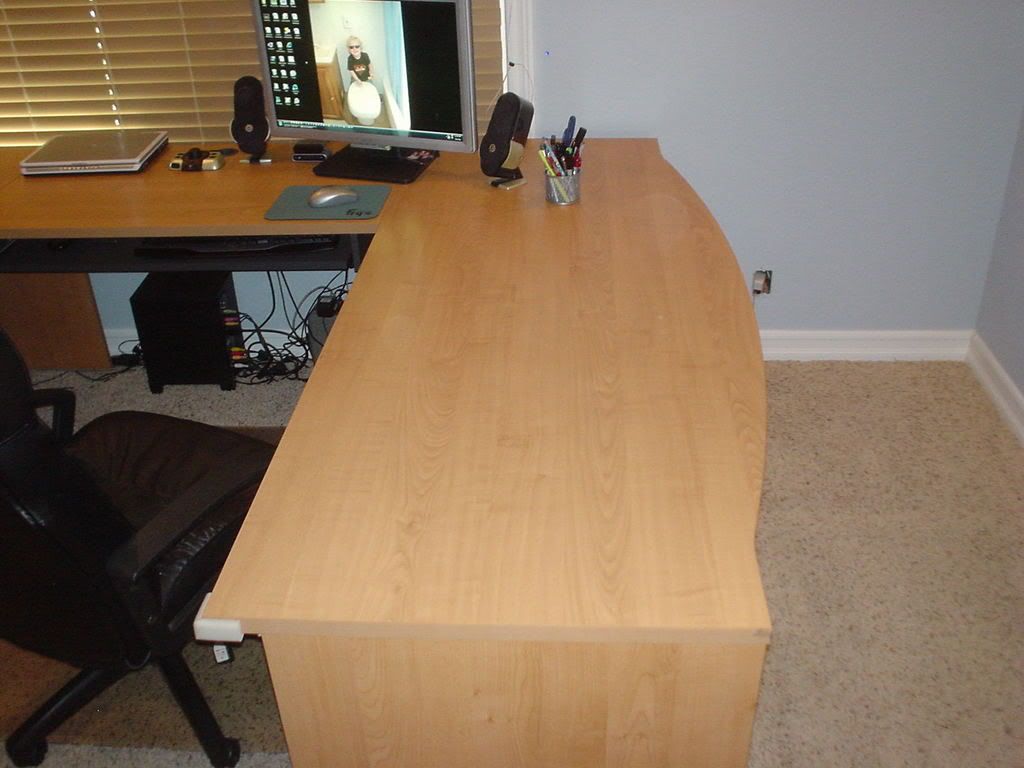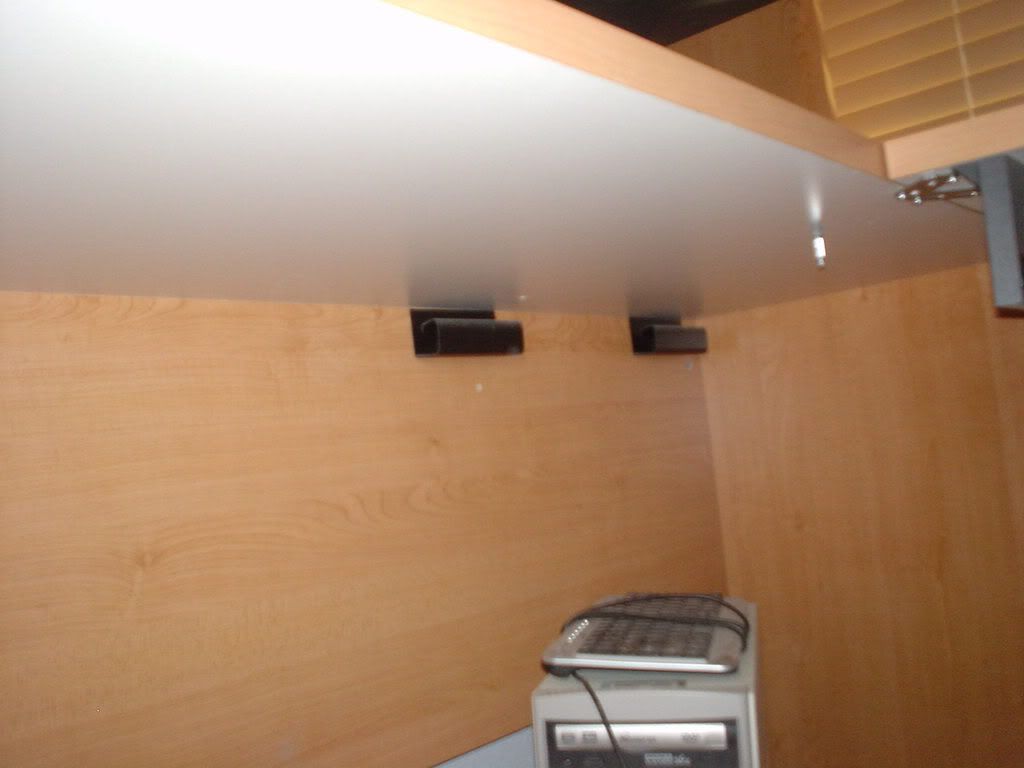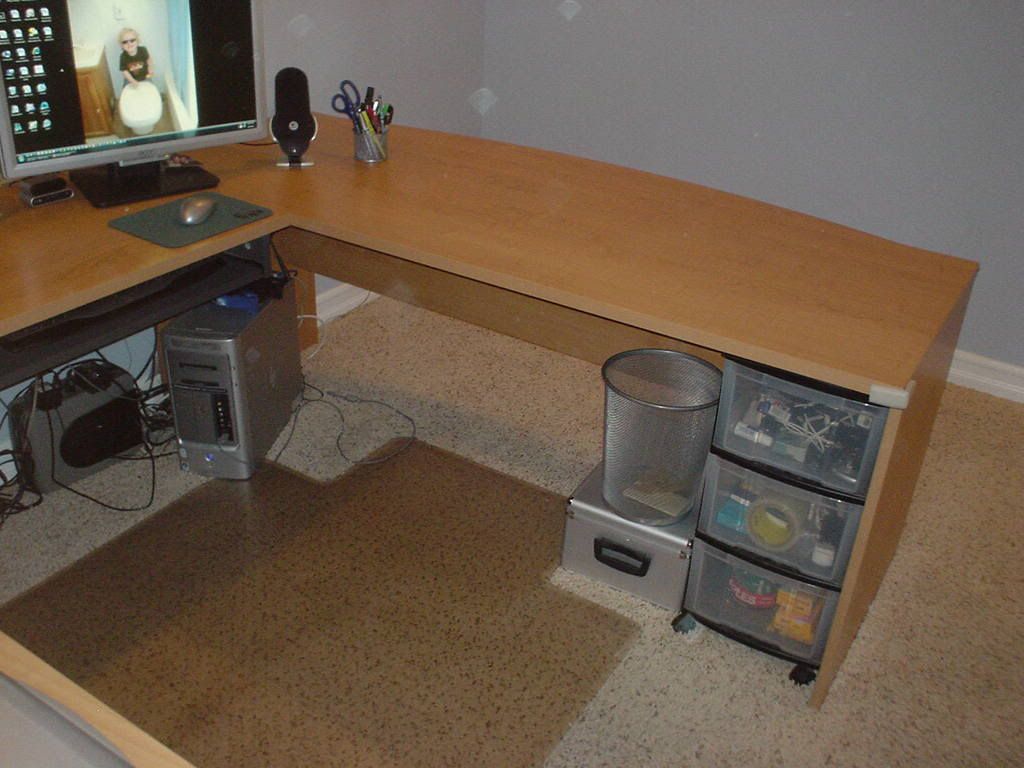 ---
Thanks to all the hard work from Todd at
www.151fab.com
for building my rhino!