Cerrullo seat covers pics
---
Finally got these babys installed, takes a little time and effort but looks awesome when done. Thanks JimmyZ the dryer idea made it alot easier. This is some real burly material and the color really ties in to the rest of my rhino very well.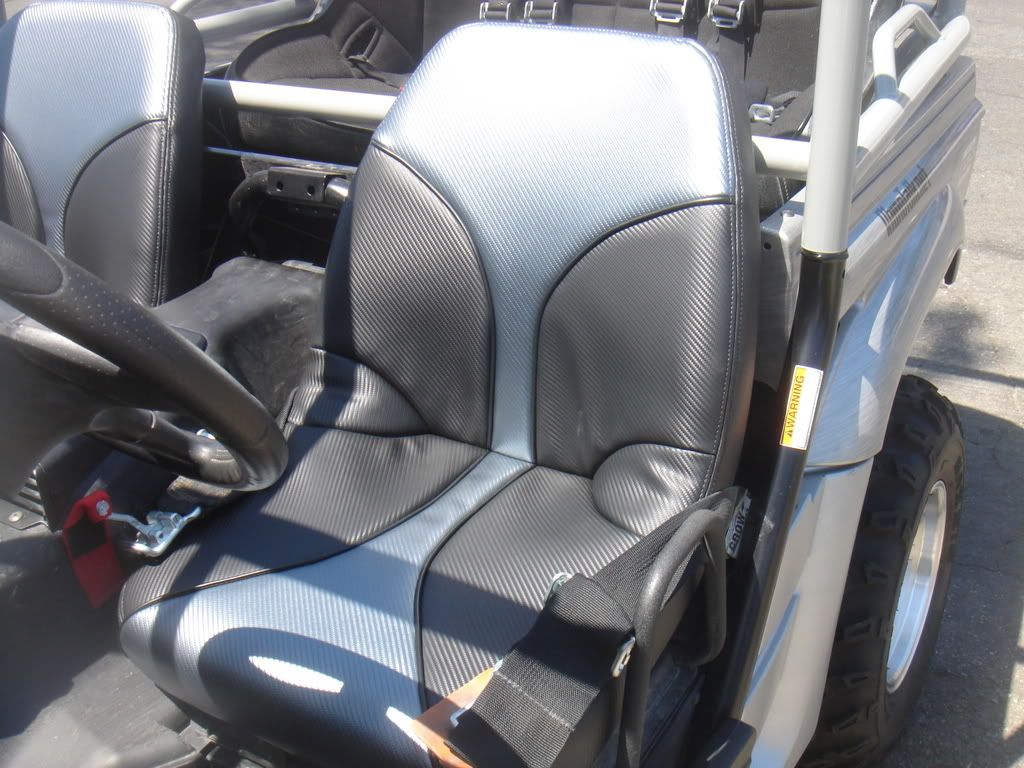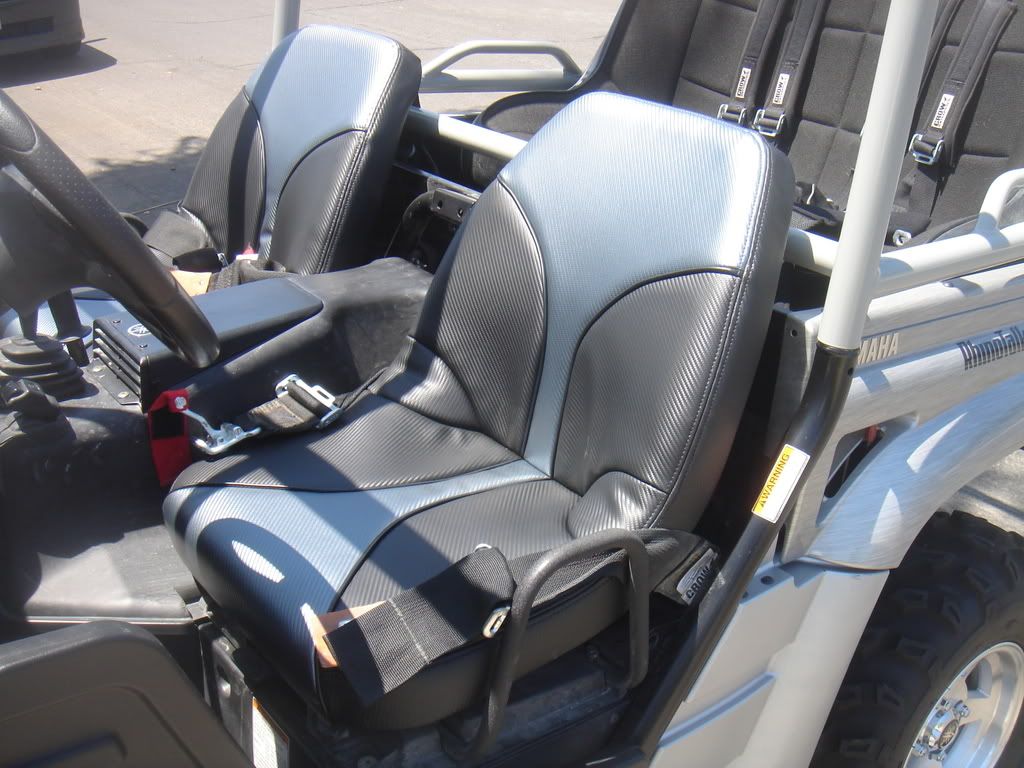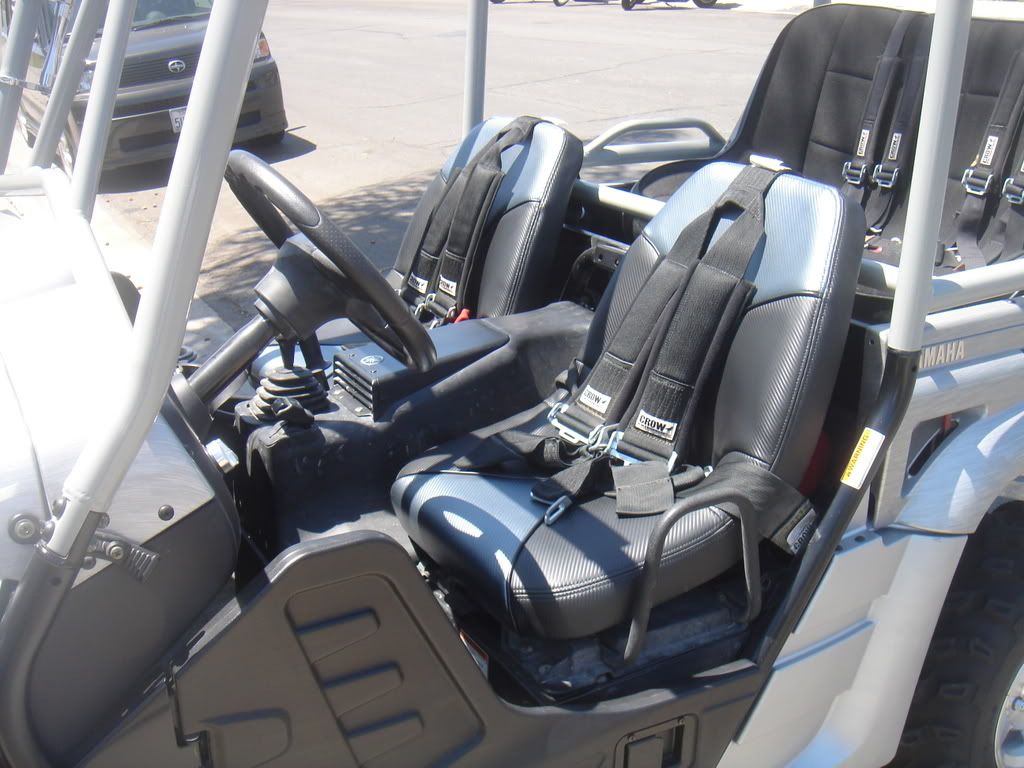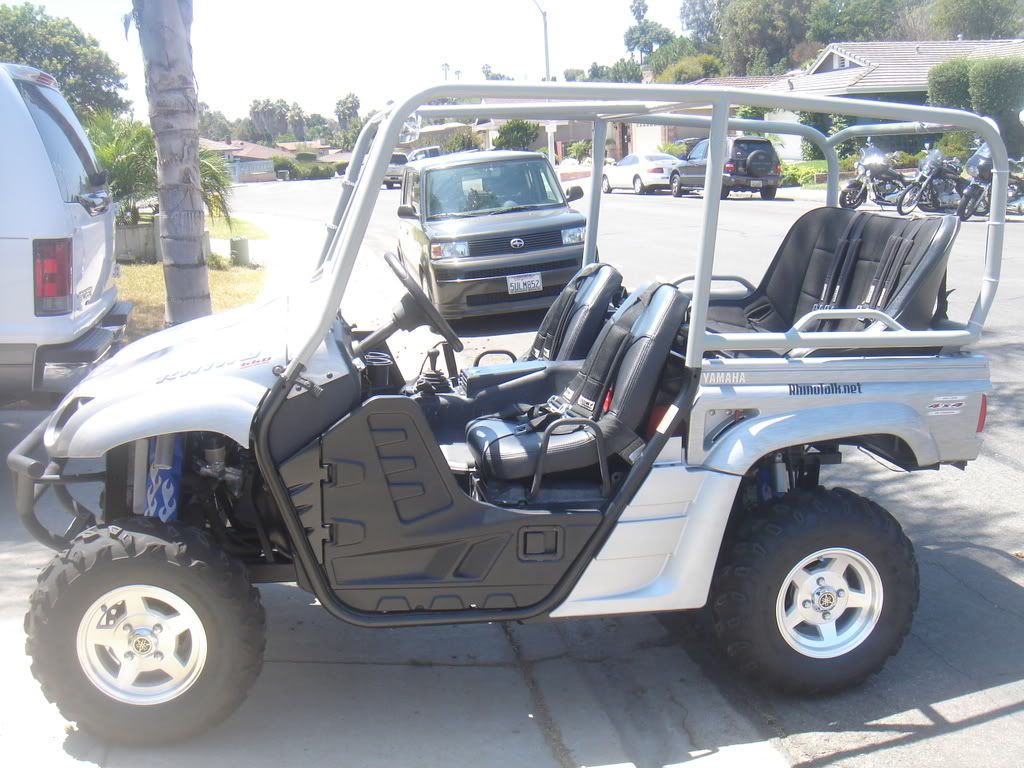 Those pics made them look too shiny not really how it looks I guess it was too sunny out.
looks good!
---

Pro-One GlasslHRT 2-seaterlPRP 4-point harnesslPRP High BackslDRD dualslDRD fuel management
Machined sheavelDynateck ECUlXMF +6l2-4" 3-7" HID's
Looks good Trooper! Glad the Dryer trick worked! I have taken so many pictures of the covers and they never show up half as good in the pictures!

If anybody else wants some I have 10 sets in stock!
---
BYCMotorsports.com 5% off for Rhinotalk members (714) 553-5248
ITP, Maxxis, Summer Bros, BYC Fabrications, Dynatek, SDR, Maxxis, Skat Trak, Velocity Devices, AC Racing / Flow Exhaust, Pro Circuit, Gorilla Axles, FMF Appreal, and more
Leader in Pro One Doors
Look out Rog, Im coming to Ramona!
Similar Threads
Thread
Thread Starter
Forum
Replies
Last Post
Pics of rigs

NEVERENOUGH

Trucks, Trailers, Towing, and Hauling Discussions

63

04-07-2009

04:49 PM

FS Cerullo Seat Covers

jimmmyzz

Yamaha Rhino's & Rhino Parts For Sale

7

08-14-2008

08:59 AM

Factory seats w/covers and headrests

mosslager

Misc Items For Sale

0

08-13-2008

04:55 AM

riding pics

mx4life48

Yamaha Rhino General Discussions

17

07-03-2008

05:37 PM

action pics

mx4life48

Yamaha Rhino General Discussions

7

06-20-2008

11:42 AM