Join Date: Jun 2008
Posts: 65
Scf Teryx Long Travel
---
What the hell , I figured this is a great place to throw up some pics of my Teryx suspension.
+5 per side
1/2'' wheelbase increase
corrected rear toe
14'' wheel travel
uniball design
chromolly construction
SCF flagship reverse gullwing design
LIFETIME WARRANTY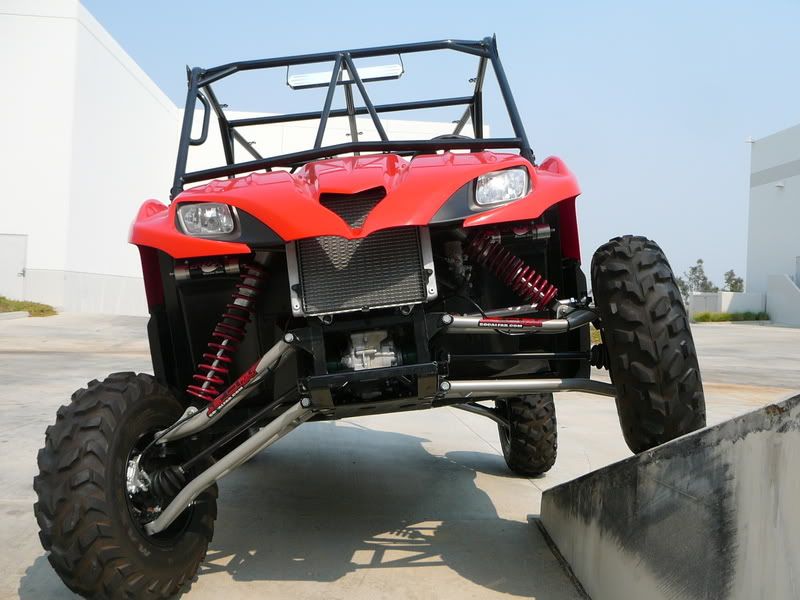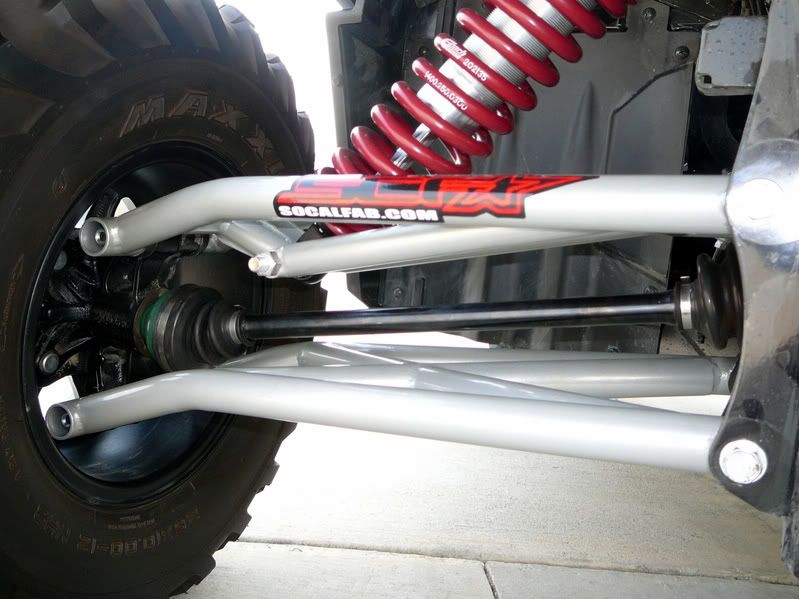 CommanderTalk.com
Join Date: Jun 2008
Location: Peoria, AZ
Posts: 1,706
Looks like a really nice kit my friend!
---
ShootersRealm.com -->
www.shootersrealm.com
CommanderTalk.com -->
www.commandertalk.com
I support every man and women in the armed forces, I wish you all the best and thank you!
2008 Kawasaki Teryx | 840cc BBK w/ stage III cams | FST long travel and HD steering | Twisted Stitch seats | FST cage | Muzzy dual exhaust | Dynatek prog CDI | aFe intake | HiPer carbon fiber beadlocks | Goodyear MT/Rs | Crow restraints | SafeGlo LED and FO whips | NightOwl HID conversion | Edge series 40" LED lightbar | Fuego Dual HID lights | Dalton clutch kit and OD cover | Full audio | Navigation | Power steering | TrailTech Vapor computer | Factory UTV skids | Airtite Art custom paint | Maier plastics
That looks clean as hell! Great job!!!!!!!
---
Buckshot X-5
07 Rhino 660 SE
06/07 686 MamaJama
Join Date: Jun 2008
Posts: 68
Thad Is Pretty Much Godlike ...imo He Whips Out Some Sikk Shit Nice Jod Thad!