Revised Teryx Cage
---
O.K. I have read all of the comments and would have to agree with some. So between dune trips and building customers UTV's I have finally finished it. It still probably isn't for everybody but it looks waaaay better.
The first pic is for reference.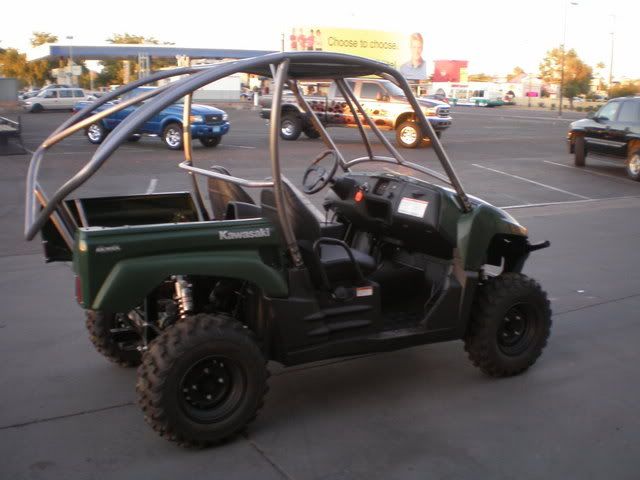 Now the revised edition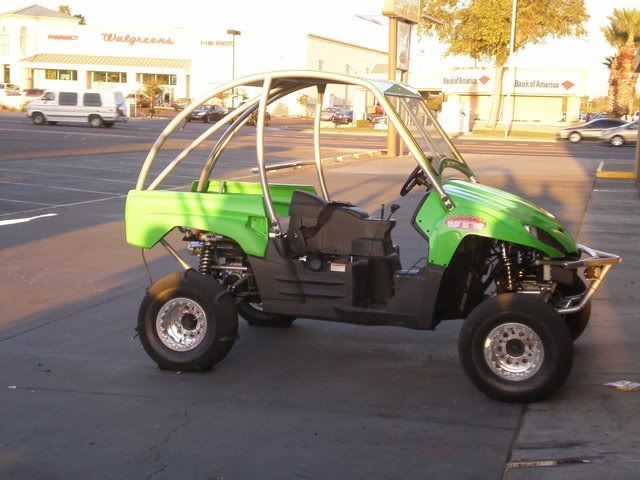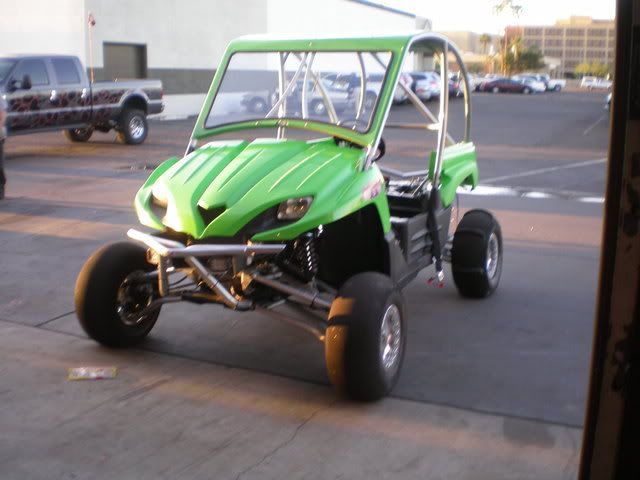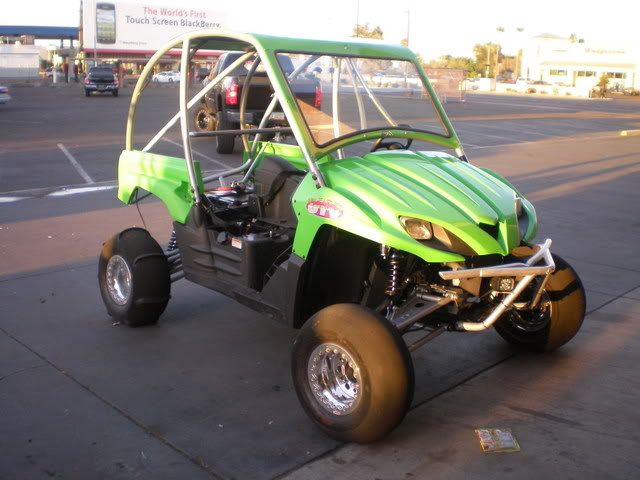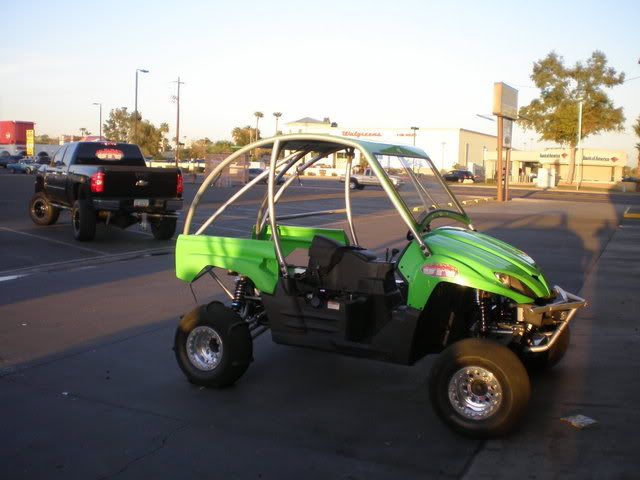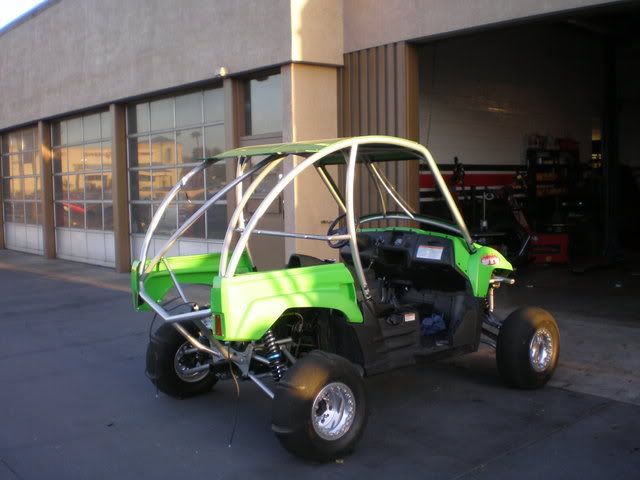 ---
Unleashed UTV
5838 N. 19th Ave
Phoenix, AZ 85015
602-246-4011
www.unleashedutv.com
could not find a green one but someone likes VW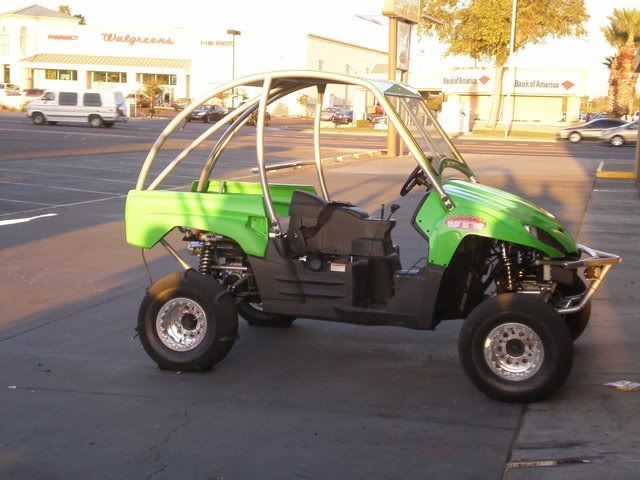 ---
THERE IS ALWAYS SOMEONE FASTER

BUT ONLY A FEW CAN FLY

Lookin good Greg
---

Pro-One GlasslHRT 2-seaterlPRP 4-point harnesslPRP High BackslDRD dualslDRD fuel management
Machined sheavelDynateck ECUlXMF +6l2-4" 3-7" HID's
Quote:
could not find a green one but someone likes VW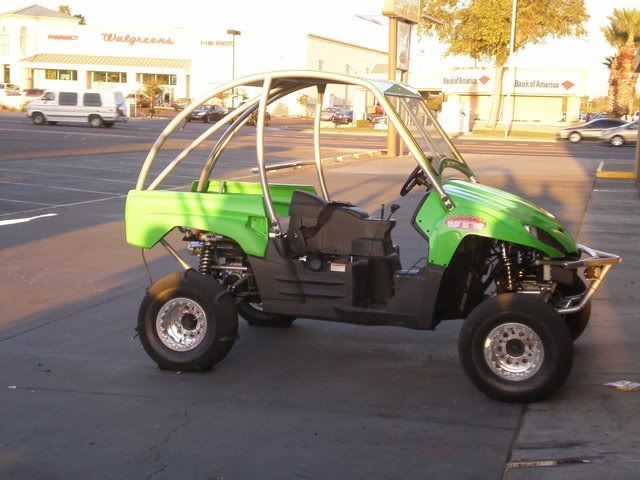 My first thought....But, I think I like it.
I like it. I think it will grow on people. Nice work!
I hate to be the one to say it but that is one ugly mother fucker you have better taste then that greg get your fuckin money back ,,,,,,,,, i feel so sorry for you ill build you a cage for cost .......... i would hide that mother fucker somewhere and never show it again ..... when you post up pix of a cage and all somebody can say is I like the windsheild you know your fucked
---
www.UTVinc.com
623-934-3070
Please understand we support many forums and cant keep up with Private messages or questions on the forum boards so If you have a question Please Call the Retail Shop 623-934-3070
DEf an improvement over the first version. windshield helps. Black powder coat will help also.
---
Benchmark Performance 686,
67.6 RWHP
http://www.unleashedutv.com/ 602-246-4011
Rigid Industries 480.655.0100
Join Date: Jun 2008
Posts: 1,004
Damn Johnny I have an ugly cage on mine..LOL

Greg, i like it, diferent is cool, does look like a vw but much nicer thatn last one and at least you know you'll end up on your wheels again if you roll.

Weebles Wobble but they dont Fall Down!!
Join Date: Sep 2008
Posts: 737
My first thought was the Pacer.