1/2 Throttle
Join Date: Jul 2008
Posts: 37
LSR and TMW at LOORS Race this weekend!
---
I am so excited, i can't keep it to myself!
We are finally going to have a UTV Race Car in the Lucas Oil Off Road Series this weekend at Speedworld in AZ!
LSR and TMW Offroad teamed up at the last minute to finish a short course car in the last few days. Nothing like waiting until the last minute! We will be bolting on the shocks friday before practice!
I have been hard at work the last few days crunching the numbers on our new Teryx XTR Race Specific suspension system featuring front and rear towers for extra long shocks, lower leverage ratios, and ideal shock geometery for the ultimate in racing performance. The best part is, if you already own our XTR kit, this will be available as a bolt on upgrade in the coming weeks, or you can fab up your own mounts depending on your needs. It features 15.5" of true wheel travel front and rear, using a 10" stroke shock on the back, and a 8.5" stroke shock up front.
It will also feature brand new Fox RC2 B/O shocks that have a special bottom out circuit built into the top of the shock, for seemingly endless bottom out resistance!
Here are some photos I snagged as the car left our shop for some other last minute fab work.
Be sure to make it out to the LOORS race this weekend to see it in action, along with all of the other UTV's, PRO 2/4, PROLITE trucks, Superlites and Superbuggies.
I will be posting up some pictures of the car when it's finished, as well as some action shots and videos from the weekend.
You can see the original shock mount locations (stock shocks shown just to roll the car) compared to the new mounts that are placed up a lot higher!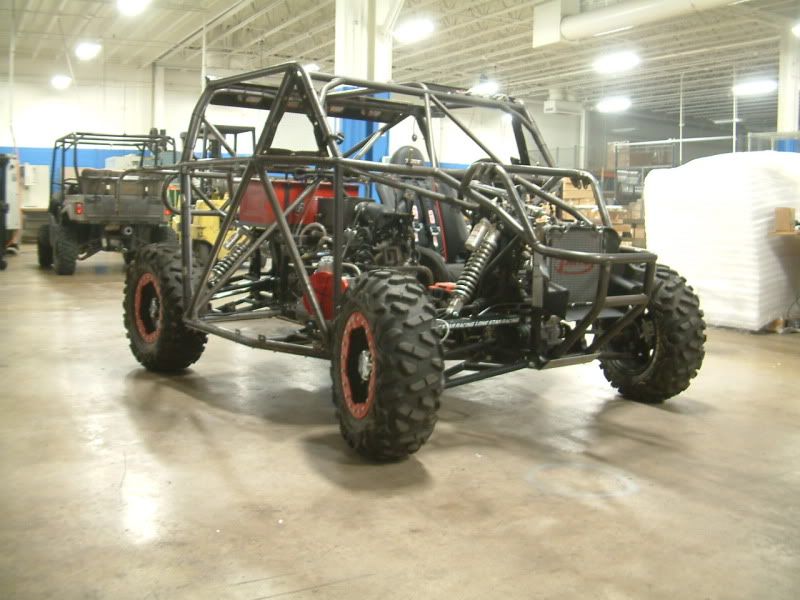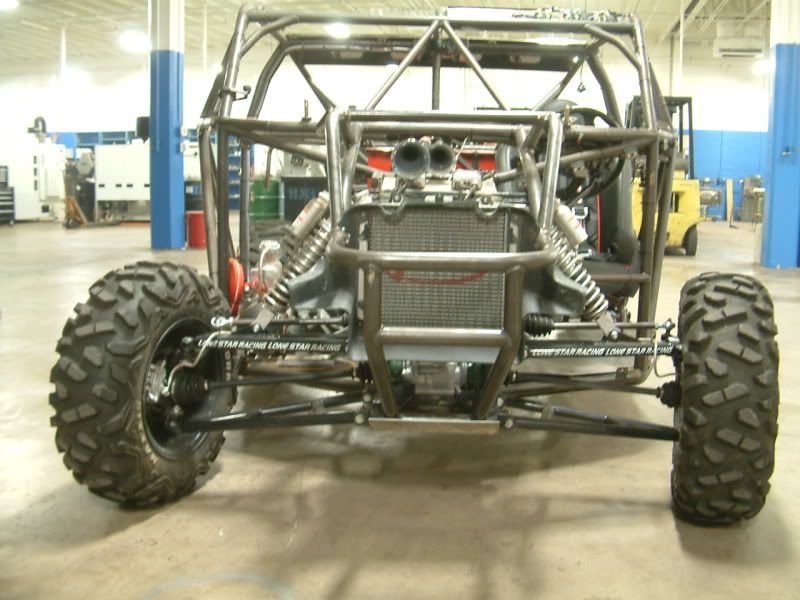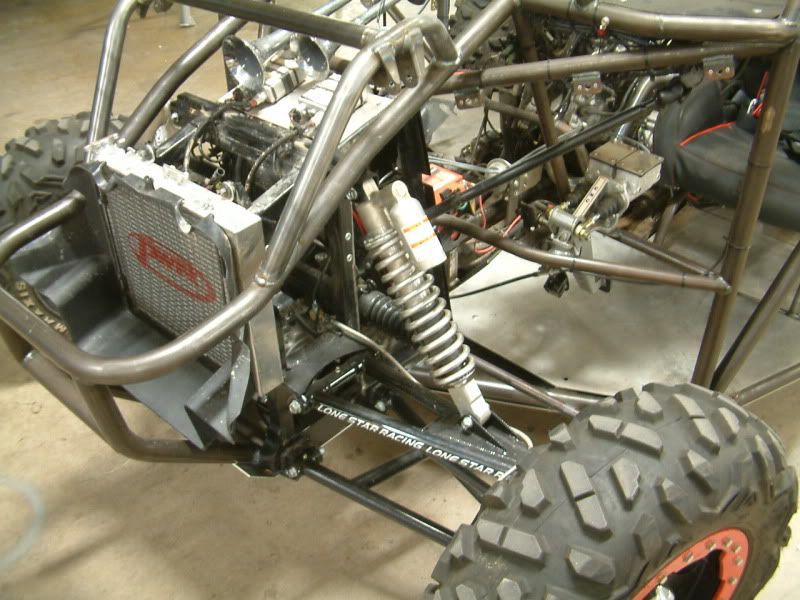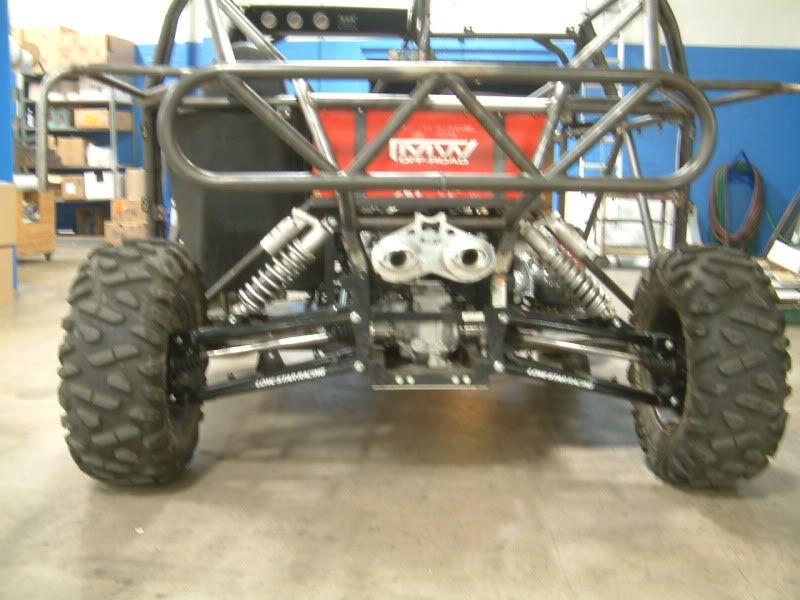 Note, the upper shock mounts are above the fuel cell!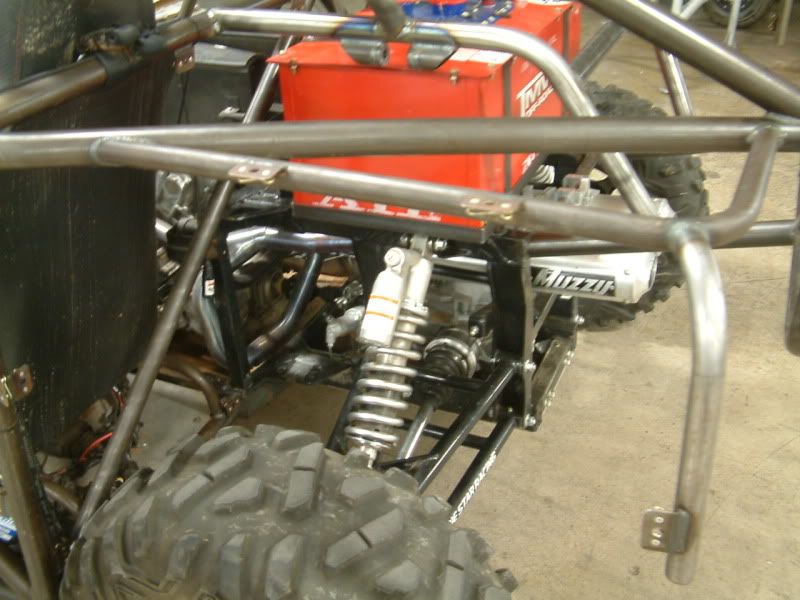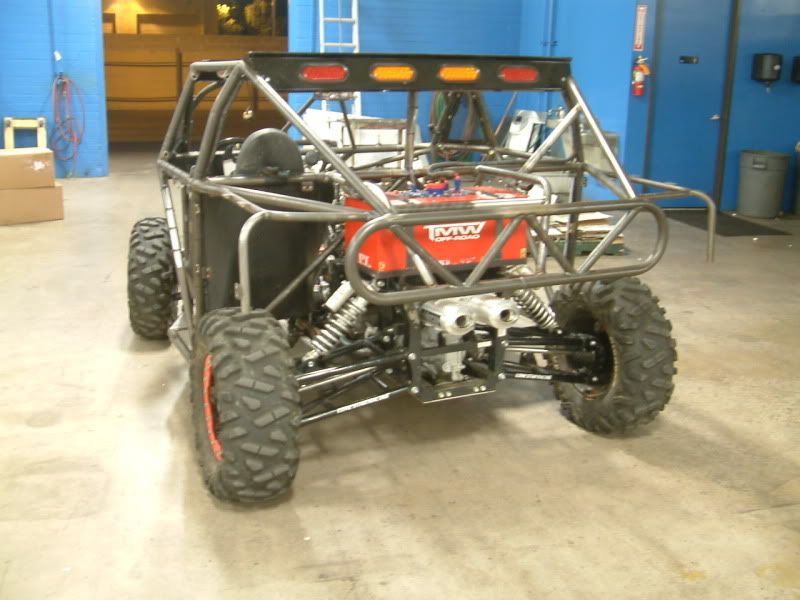 This new technology from Fox and LSR will offer the ultimate in performance providing an ultra smooth ride, and be able to withstand the most severe landings and g-outs just begging for more punishment!
Stay tuned for more pictures and video!
See you at the track!
---
Last edited by LSRGreg; 10-14-2009 at

10:28 PM

.
great work on the car... good luck on the race this weekend.
---
Fuck'em and feed'em cabbageI have found the richer your friends are.....the more they want you to suck their asses.......I guess these fools havent figured out yet I dont suck ass ~ the bigg anonymous
great job greg!
now another Kawi I have to try and beat
lol
leaving today for speedworld
Rog
---
Benchmark Performance 686,
67.6 RWHP
http://www.unleashedutv.com/ 602-246-4011
Rigid Industries 480.655.0100
1/2 Throttle
Join Date: Jul 2008
Posts: 37
Look what just showed up this morning from the UPS man!!
Talk about some serious dampening!!
1/2 Throttle
Join Date: Jul 2008
Posts: 37
Here is a comparison to the stock shock: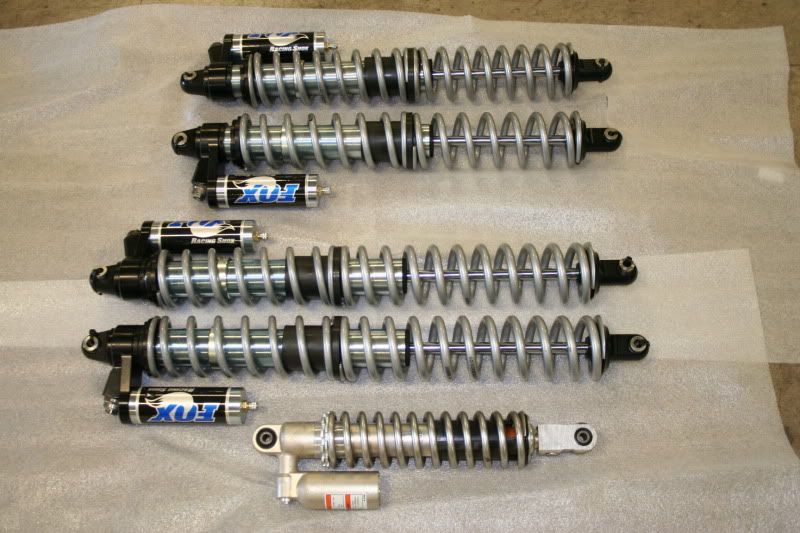 We got them mounted up a few minutes ago: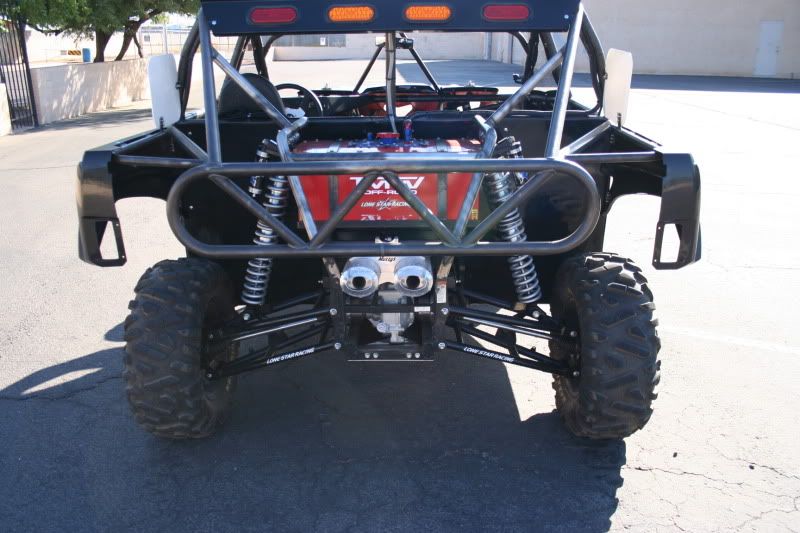 Pullin the front tire with no sway bar installed yet!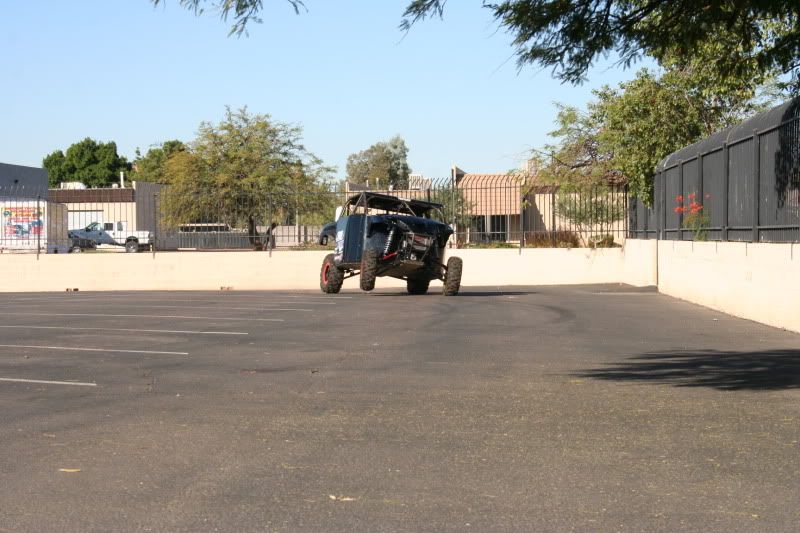 1/2 Throttle
Join Date: Jul 2008
Posts: 37
Car's pretty much finished, headed out to the track: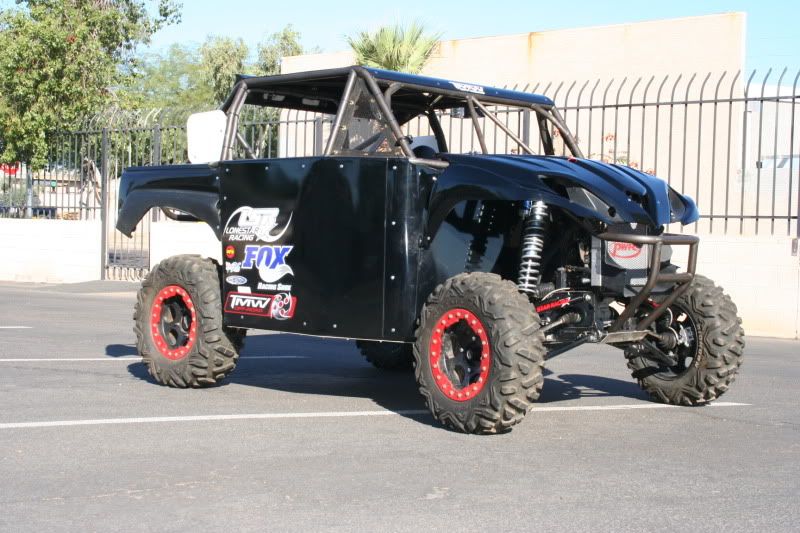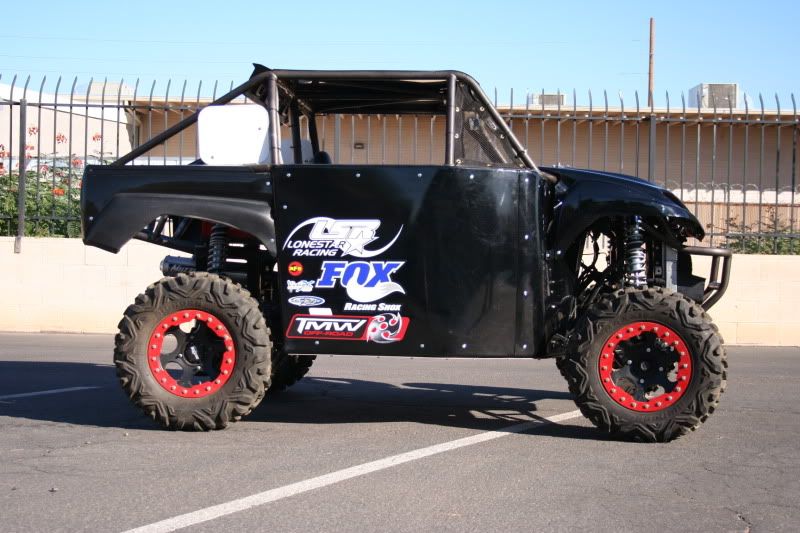 1/2 Throttle
Join Date: Jul 2008
Posts: 37
Here are the results:
Saturday:
Pos No. Name
1 664 ROBERT VANBEEKUM
2 607 AUSTIN KIMBRELL
3 624 CHAD GEORGE
4 673 MARK HOLTZ
5 610 CORRY WELLER
6 657 ROGER STOKES
7 699 BRENT FOUCH
8 723 HANS WAAGE
9 744 TYLER HERZOG
10 605 Scott Nimmo
11 711 ROBERT OUELLETTE
12 637 RJ ANDERSON
13 639 KENNY BATES
14 694 TYLER WINBURY
15 681 DOUG MITTAG
16 800 DAN KELLY
17 606 TODD OUELLETTE
18 655 JOHN DEMPSEY
Sunday:
Pos No. Name
1 607 AUSTIN KIMBRELL
2 637 RJ ANDERSON
3 624 CHAD GEORGE
4 673 MARK HOLTZ
5 657 ROGER STOKES
6 681 DOUG MITTAG
7 699 BRENT FOUCH
8 800 DAN KELLY
9 605 Scott Nimmo
10 744 TYLER HERZOG
11 723 HANS WAAGE
12 711 ROBERT OUELLETTE
13 664 ROBERT VANBEEKUM
14 694 TYLER WINBURY
We got 10th and 9th.. which is pretty decent considering the car was running really hot, was underpowered, and tiped the scales at over 1600 lbs with driver.. Scotty did a great job, especially for his 1st UTV short course race in a brand new car with zero seat time. The new suspension did amazing though. Huge thanks to Jimmy, Scotty and Bobby for letting us borrow some springs to drop the car down. There wasn't a car out there that could run through the mogals like ours did. Hopefully we can make the next race and be more competitive in the engine department!
Here are some pics from practice: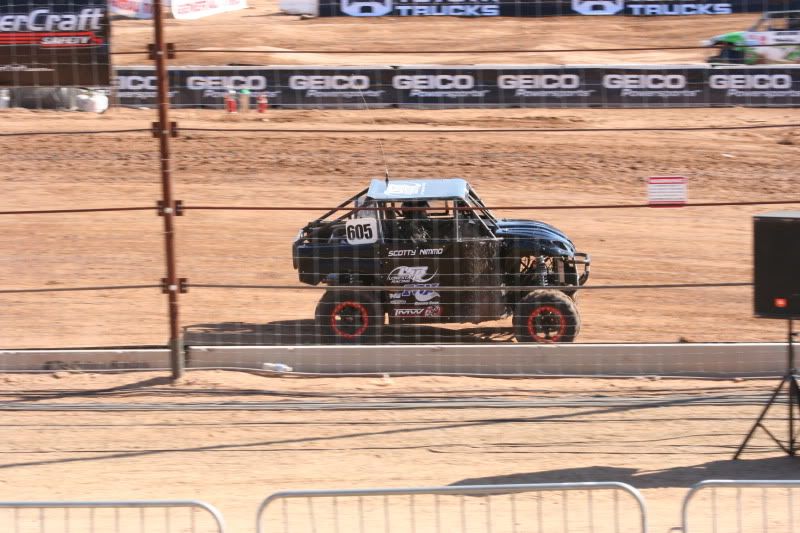 1/2 Throttle
Join Date: Jul 2008
Posts: 37