Garmin oregon
---
Any one use one looks new out.
I had a etrex in the past it quit on me and the price to fix is the same as new so im in the market the screen and features look alot better on the oregon,
Thanks for the input.
I use the Garmin Rhino and love it! Max Powers uses a new Garmin, not sure which one hit him up with a pm if he does not chime in soon.
RhinoTalk.net Site Sponsor
Join Date: Jun 2008
Location: ummmmmm Im not sure..fuck, I think were lost!
Posts: 1,377
I use the Lowrance XOG...
---
If you live in Vegas and need a General Contractor...call Manning Construction @ 497-5127
any pics of the xog mounted and how hard is it to read while driving?
I am looking at it or the 540c i wanted a hand held but now thinking car mounted permanitly will be a better way to go.
I have the 540c Baja mopunted and i love it. You cant see the little screens on the handheld units.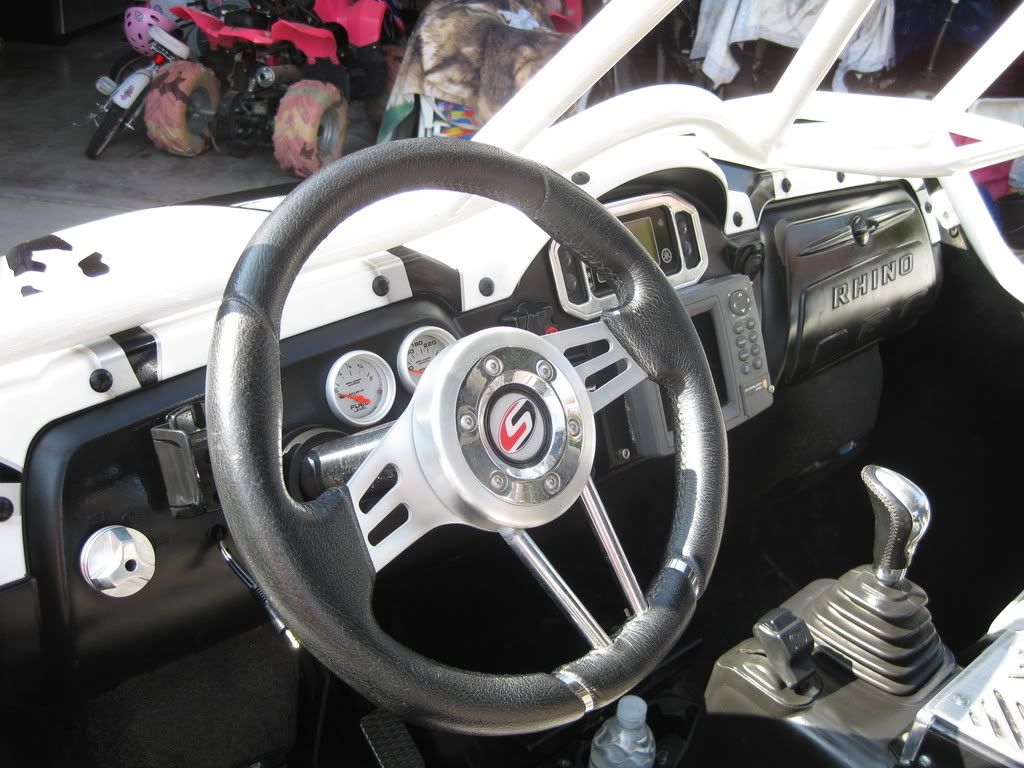 thanks hapa i have a couple toggle's mounted down low on the plate guess i will have to move them.Im liking the 540 i was looking at a handheld the oregon because the screen seemed the largest of the bunch. i Wanted to be able to throw it on the banshee also. I guess i need 2 units a dash mount for the rhino and a new hand held for the shee.Never really usewd or needed one in the dunes always seem to find my way to all the hot spots.But having one i think is a definate advantage.
I wonder if i can mount it higher on the dash above the instrumint panel i have a lower visor on my car. It might just all fit and leave the lower warning panel open for more toggles and gauges.
Similar Threads
Thread
Thread Starter
Forum
Replies
Last Post
Garmin eTrex Legend Cx????

KJSmith84

Yamaha Rhino Electrical Discussions

19

10-20-2008

12:53 PM