Nick fishers R1 rhino!!!
---
before
cut off wheels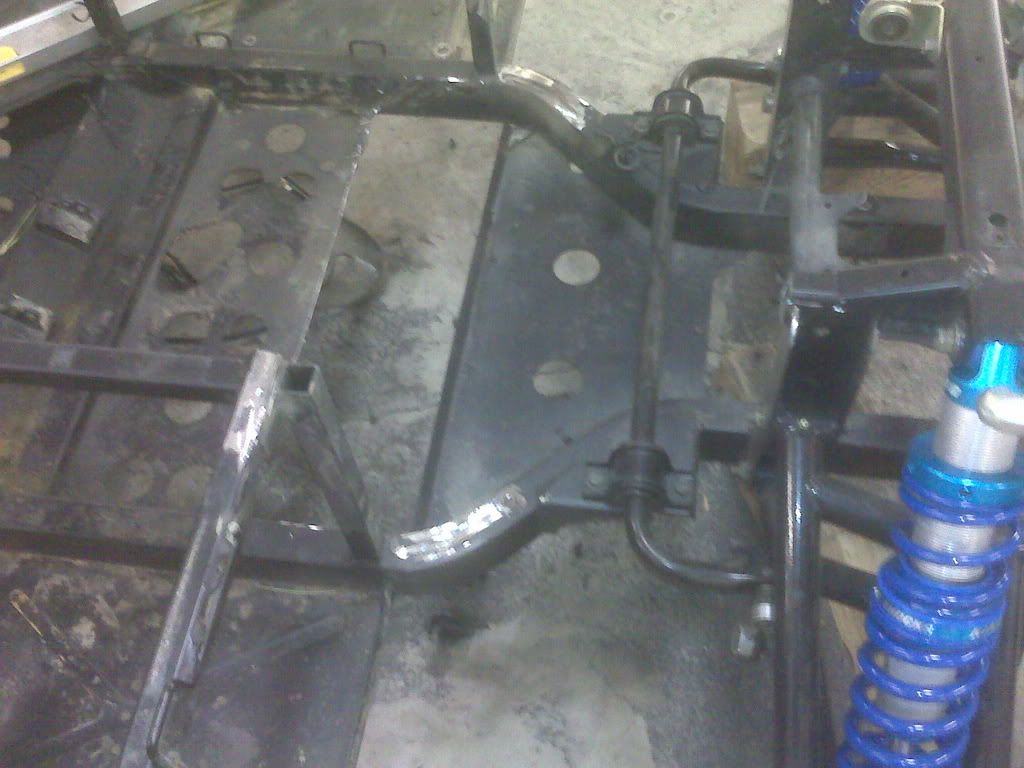 welded new frame
unbolts to service clutch
shifter
motor mounts
gear box mock up
motor setting in frame
clutch pedal
gear box mounts
custom made rear brake
fitting console
there it is thats how i built my r1 rhino, took me countless hours researching and finding all the parts i needed as well as making it all work.... its has been my project since january.... it is one fast bitch, hard to tell in my videos how fast this thing actually is next video i will drag race some other rhinos to give you an idea of how dast it actually is!
videos:
Bitchin start to a new forum section!
---

Pro-One GlasslHRT 2-seaterlPRP 4-point harnesslPRP High BackslDRD dualslDRD fuel management
Machined sheavelDynateck ECUlXMF +6l2-4" 3-7" HID's
Great start indeed! There may be alot of stock motors for sale soon!
Yeah swaps are going to start costing more due to the fact that everyone will be dumping there motors... The more the supply of stock motors the less they are worth... I think the r1 is really drivable and prolly one of the best motors for the swap. I am sure the rotax swaps are awsome too but they don't have the power of the r1... This rhino is violently fast
CommanderTalk.com
Join Date: Jun 2008
Location: Peoria, AZ
Posts: 1,706
Looks awesome my friend, great work
---
ShootersRealm.com -->
www.shootersrealm.com
CommanderTalk.com -->
www.commandertalk.com
I support every man and women in the armed forces, I wish you all the best and thank you!
2008 Kawasaki Teryx | 840cc BBK w/ stage III cams | FST long travel and HD steering | Twisted Stitch seats | FST cage | Muzzy dual exhaust | Dynatek prog CDI | aFe intake | HiPer carbon fiber beadlocks | Goodyear MT/Rs | Crow restraints | SafeGlo LED and FO whips | NightOwl HID conversion | Edge series 40" LED lightbar | Fuego Dual HID lights | Dalton clutch kit and OD cover | Full audio | Navigation | Power steering | TrailTech Vapor computer | Factory UTV skids | Airtite Art custom paint | Maier plastics
So, if I am Rhino-less and looking to buy one. Should I look for a less expensive 450 if I wanted to do an R1 swap like this? Or is the 450 missing some crap that I would need to complete an R1 swap?