Maxxis Cerros
---
26x9x14 and 26x11x14 complete set $387.80
---
Unleashed UTV
5838 N. 19th Ave
Phoenix, AZ 85015
602-246-4011
www.unleashedutv.com
those tires roll so nice and easy. work very well also
---
Benchmark Performance 686,
67.6 RWHP
http://www.unleashedutv.com/ 602-246-4011
Rigid Industries 480.655.0100
Join Date: Mar 2009
Posts: 40
we have a couple sets on our teryxs that work really well. Good Tire so far.
Join Date: Jun 2008
Posts: 1,004
they are radials correct?
Join Date: Mar 2009
Posts: 40
i read in a tire shootout in some utv mag that the cerros were bad ass but were really weak in the climbing ability. sucks there only offered in the bling bling 14" i like running my 12's
---
2007 3 seater razor eater
H-Town Performance for all your custom cage/bumper applications 702-564-7306
Mr. RPM BBK
Rigid E-Series
H-Town cage & bumper
Refresh Pic
---
Another pic refresh from my photobucket rearanging!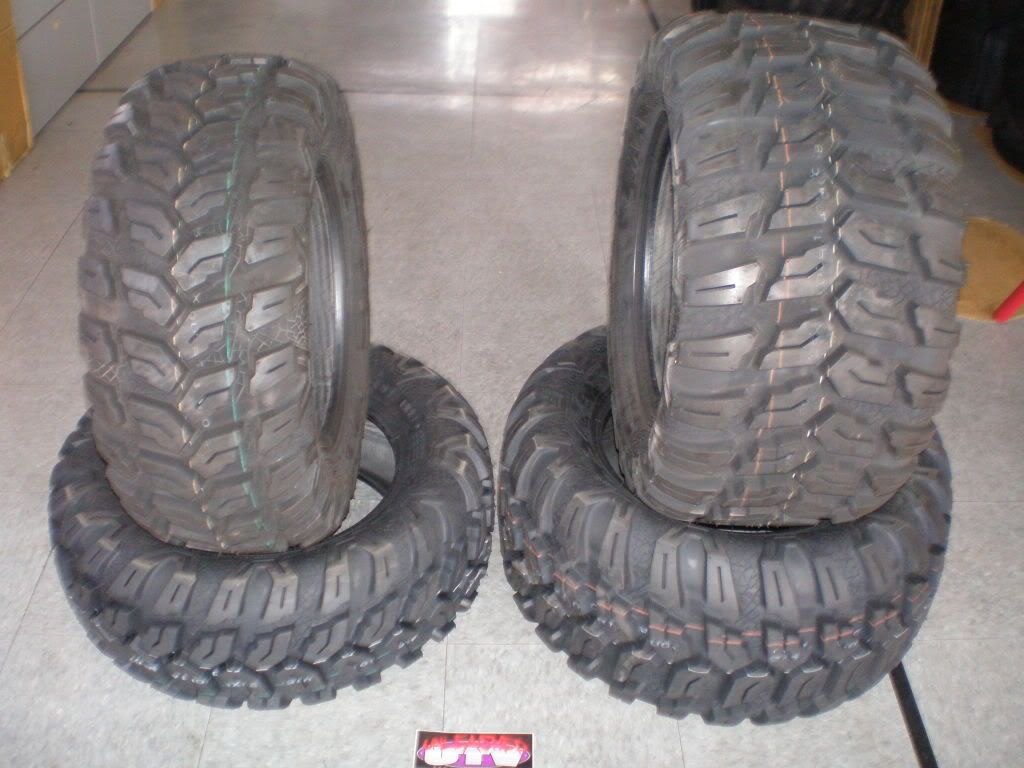 ---
Unleashed UTV
5838 N. 19th Ave
Phoenix, AZ 85015
602-246-4011
www.unleashedutv.com