Team Muzzys / Kawasaki All Set For 2010 Race Season
---
Team Muzzys / Kawasaki All Set For 2010 Race Season
Las Vegas, NV March 4, 2010 – Muzzys / Kawasaki arrived in Las Vegas today to get ready for the Opening Rounds of the Lucas Oil Off Road Racing Series taking place this weekend at Las Vegas Motor Speedway. Rob Muzzy is teaming up with Kawasaki Teryx racers Robert "Bobby" VanBeekum & Dan "Bronco" Kelly for the 2010 race season and Muzzys couldn't be more excited.
Muzzys Performance has been hard at work gearing them up with the fastest and most competitive 800cc Kawasaki V-Twin Teryx motors on the track. Equipped with off the shelf Muzzys products including: Muzzys Teryx 46mm Billet Throttle Bodies, Intake Plenums, Race Cams, Vented Rocker Covers, Machined Heads, and Big Bore Pistons, not to mention the precise tuning by Rob Muzzy himself. To make these high HP motors really open up Muzzys equipped both cars with the NEW Muzzys Teryx Pro Pipe Exhausts.
VanBeekum and Kelly are both seasoned professionals having raced UTV's for the past 4 years strait and both having extensive racing backgrounds. Muzzys is proud to have partnered with these 2 very capable drivers and looks forward to many rounds a top the podium!
Kawasaki and Teryx™ is a trademark of Kawasaki Motors Corporation.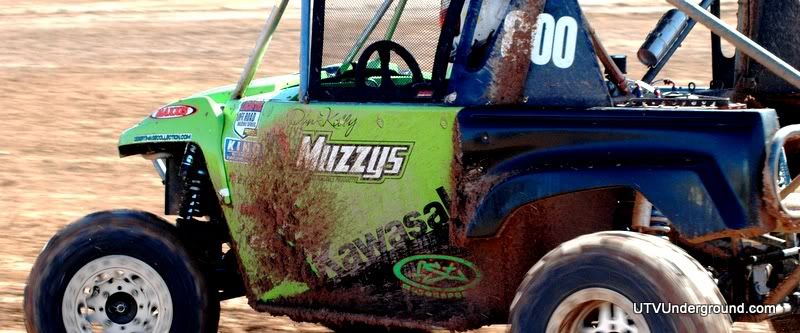 About Muzzys Performance:
Our goal at MUZZYS is to share with the consumer the high quality products that we develop and use in our Championship racing efforts. We will endeavor to provide our customers with products that work as advertised, enhance the performance of your machine and never fail to give you the value for which you have paid. We will always try to dispense the most reliable technical information, uncluttered with sales hype and meaningless claims. Our goal is to be as successful in our retail organization as we have been in our years of racing and winning.
Muzzys Performance Motorcycle Exhaust Systems & Parts





About Kawasaki Motors Corp., U.S.A.:
ATVs, Motorcycles, Utility Vehicles, Watercraft and Power Products are just some of the unique consumer products that have made the Kawasaki brand a household name around the world. From the class leading Ninja® sport bikes and thundering Vulcan™ cruisers to the rugged Brute Force™ ATVs, MULE™ utility vehicles and JET SKI® watercraft, Kawasaki products lead the power sports industry around the globe. The secret of Kawasaki's success is in designing and manufacturing products that offer balanced performance, high quality, reliability and excellent fit and finish. So take a look at what Kawasaki has to offer you in the way of Leading Edge products! Kawasaki - Kawasaki.com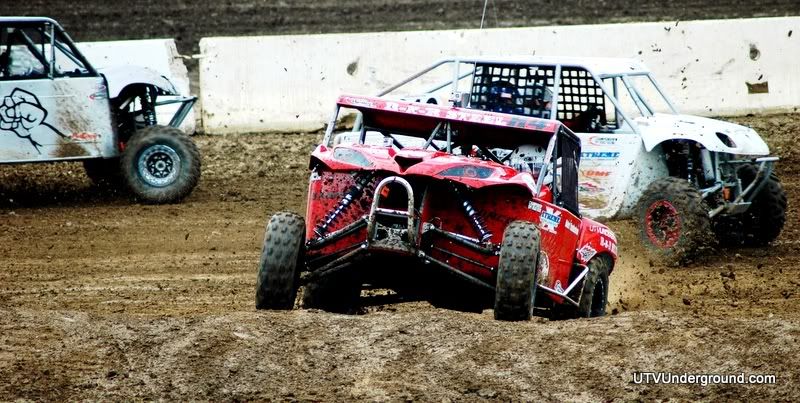 About UTVUnderground.com:
UTVUnderground.com is the fastest growing UTV community on the web. The Underground is dedicated to providing its members with the most up to date UTV related info including News, Product Reviews, and LIVE Discussion. Covering all UTV related events from shows to group rides, from the short tracks to the deserts of Baja. Join UTVUnderground.com today and see what the future of UTV Communities looks like. UTVUnderground.Com - The #1 Resource for SXS Enthusiasts
Never pay again for live sex! | Hot girls doing naughty stuff for free! | Chat for free!
---
Follow the Underground on Twitter
http://twitter.com/UTVUnderground#/UTVUnderground