Check This Out!! Weekend Fun!!
---
We are going to be at the Orangewood R.V. "Pound Sand" Dune Season kick Off Event this weekend. We will have some extremely discounted show deals on Muzzy exhaust and Baja Design Stealth LED Bars plus many more Items. Come out and get some free food!!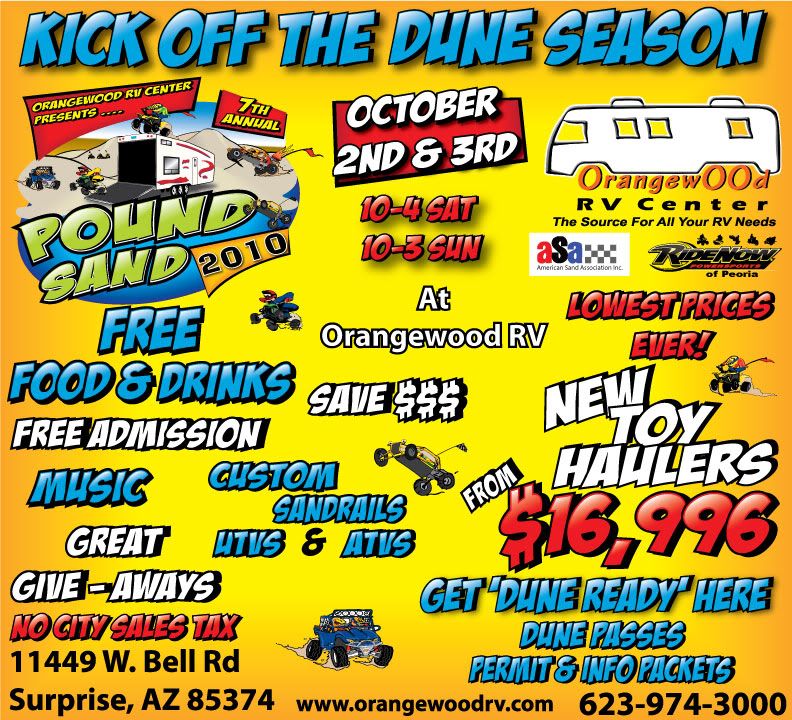 ---
Unleashed UTV
5838 N. 19th Ave
Phoenix, AZ 85015
602-246-4011
www.unleashedutv.com
Sweet how did Go Greg?
---
2007 3 seater razor eater
H-Town Performance for all your custom cage/bumper applications 702-564-7306
Mr. RPM BBK
Rigid E-Series
H-Town cage & bumper
---
Quote:
Sweet how did Go Greg?
I was much better than exspected, we sold almost 4g's worth of product and made alot of new customers.
---
Unleashed UTV
5838 N. 19th Ave
Phoenix, AZ 85015
602-246-4011
www.unleashedutv.com