Join Date: Jan 2009
Posts: 20
Stock bore build update(Raptor)
---
Some guys have called me in reference to using my Raptor woods/duner parts on the Rhino... I had posted a dyno graph, but it turns out to be working better than we thought since the engine has been broken in.
Here is the original test that was posted. The blue line is my 12.5 small cam stock bore. The red and green lines are 14:1 big cam from builds other builders. They all used a 47mm TB, same intake,exhaust, and dyno. All had CNC ported heads.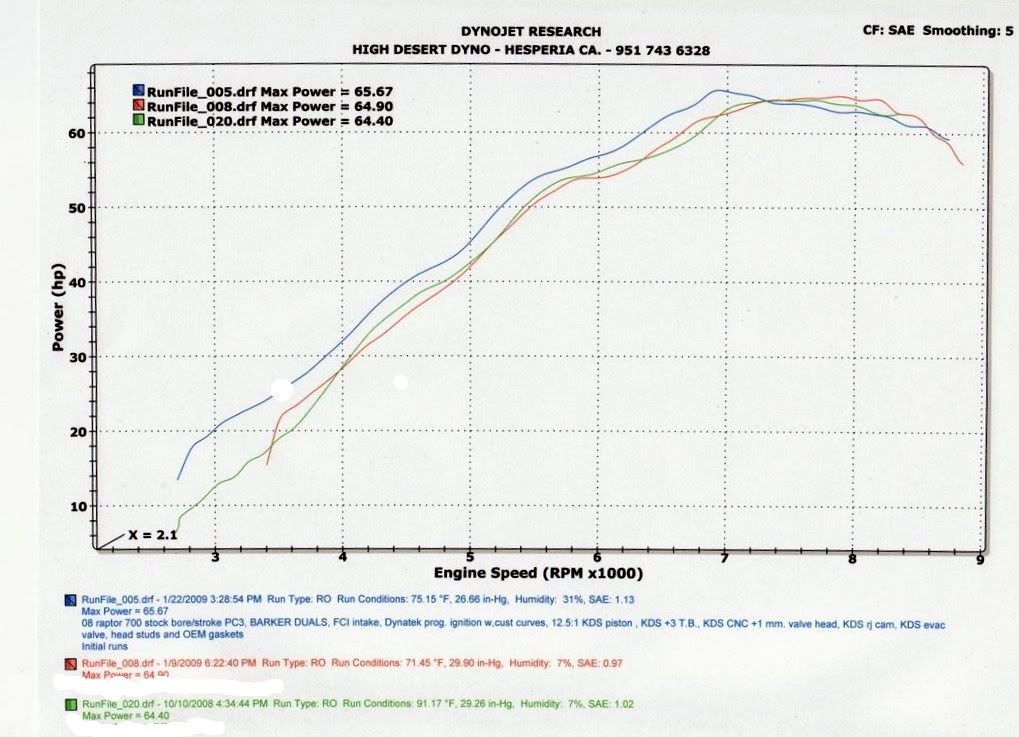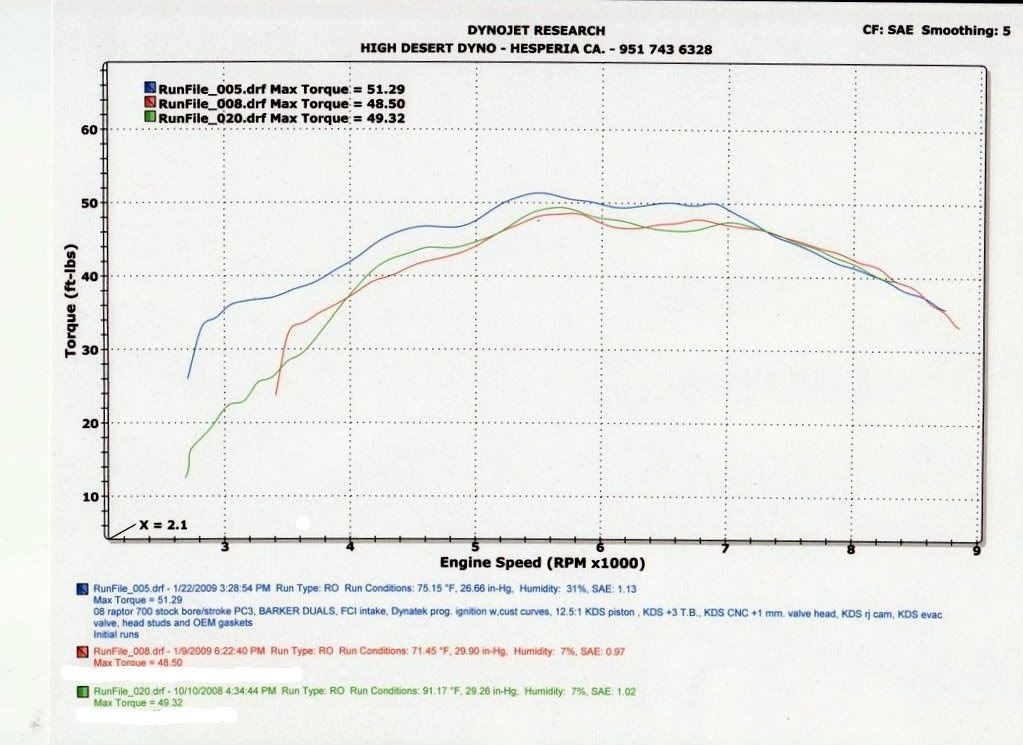 Here it is since it has been ran a few hours. The only thing I can think has happened is as this motor got rushed together without hand lapping the valves.... maybe it took them a while to seal up.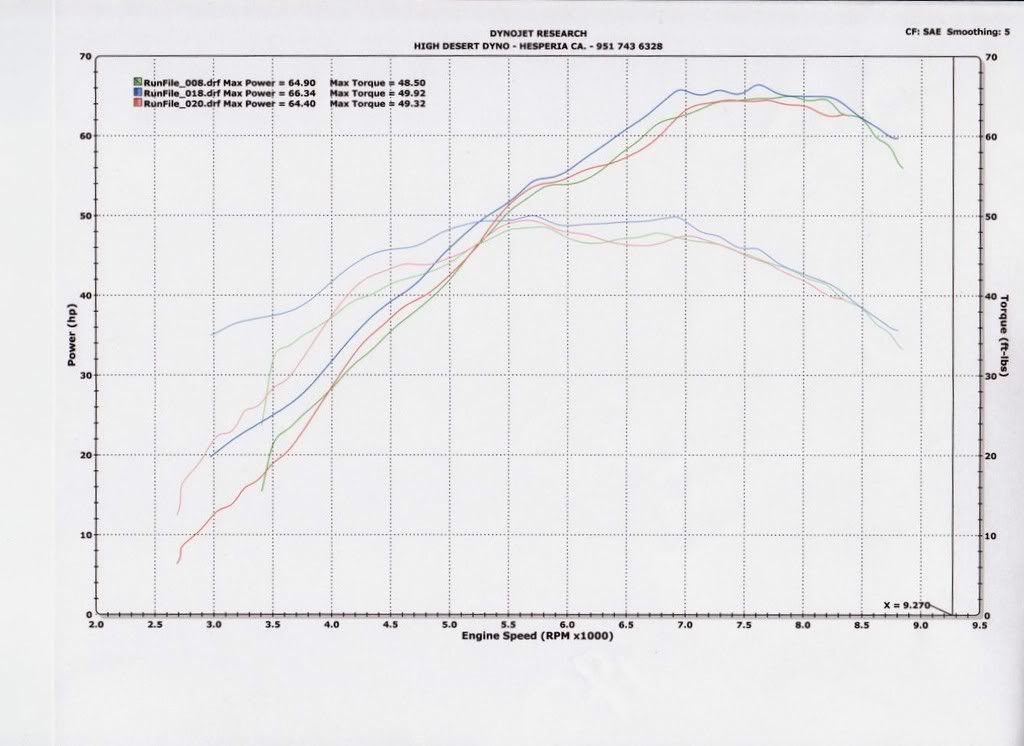 Here's where the dyno gets tricky; The Rhino has quite a bit more drivetrain loss compared to the Raptor. I would guess much of it is due to tire losses. On a Raptor, the stock tires will lose anywhere from 3-5 hp compared to dyno tires. I would be willing to bet the Rhino tire losses are much greater. The RPM range will be the same.