Rhino CAGE w/ Panels, HCR LT w/ FOX Shocks, Camo Plastics
---
Well time to tear the Rhino down and start over!!! My loss is your GAIN!! I will pay for shipping on any of this stuff except the cage. You pay shipping on the cage.
Rhino modified 2 seat cage with spare tires and gas cans carrier. Brand new aluminum side panels. A new aluminum roof will be installed all Dzeus tabbed. Also includes heim adjusted light bar (NO LIGHTS). Cage comes with a fresh black textured powdercoat! NEVER BEEN ROLLED OR DAMAGED! Bolts right on!
$1100 OBO
2 Stock Rhino seats, perfect condition, no tears, come with bases. Drivers latch is broken.
$40 OBO
HCR +6 Long Travel Kit. This kit is dialed in and works awesome! The rear arms have been powdercoated the front arms were just painted flat black. All tig welded, will come with all hardware including deleron bushings and crush sleeves, upper ball joints, billet tie rod extensions, and will include 4 Fox Piggy Back shocks that are compeltley dialed with race valving!!! Front shocks have Hypercoil 250# springs and the rear have Hypercoil 350# springs. They will also come with an extra set of 300# springs. Kit and shocks have maybe 600 miles total on them.
$2800 THIS IS A DEAL - NO AXLES INCLUDED!!!
06 Camo Plastics! In great shape!! Get your CAMO ON!!!
$450 OBO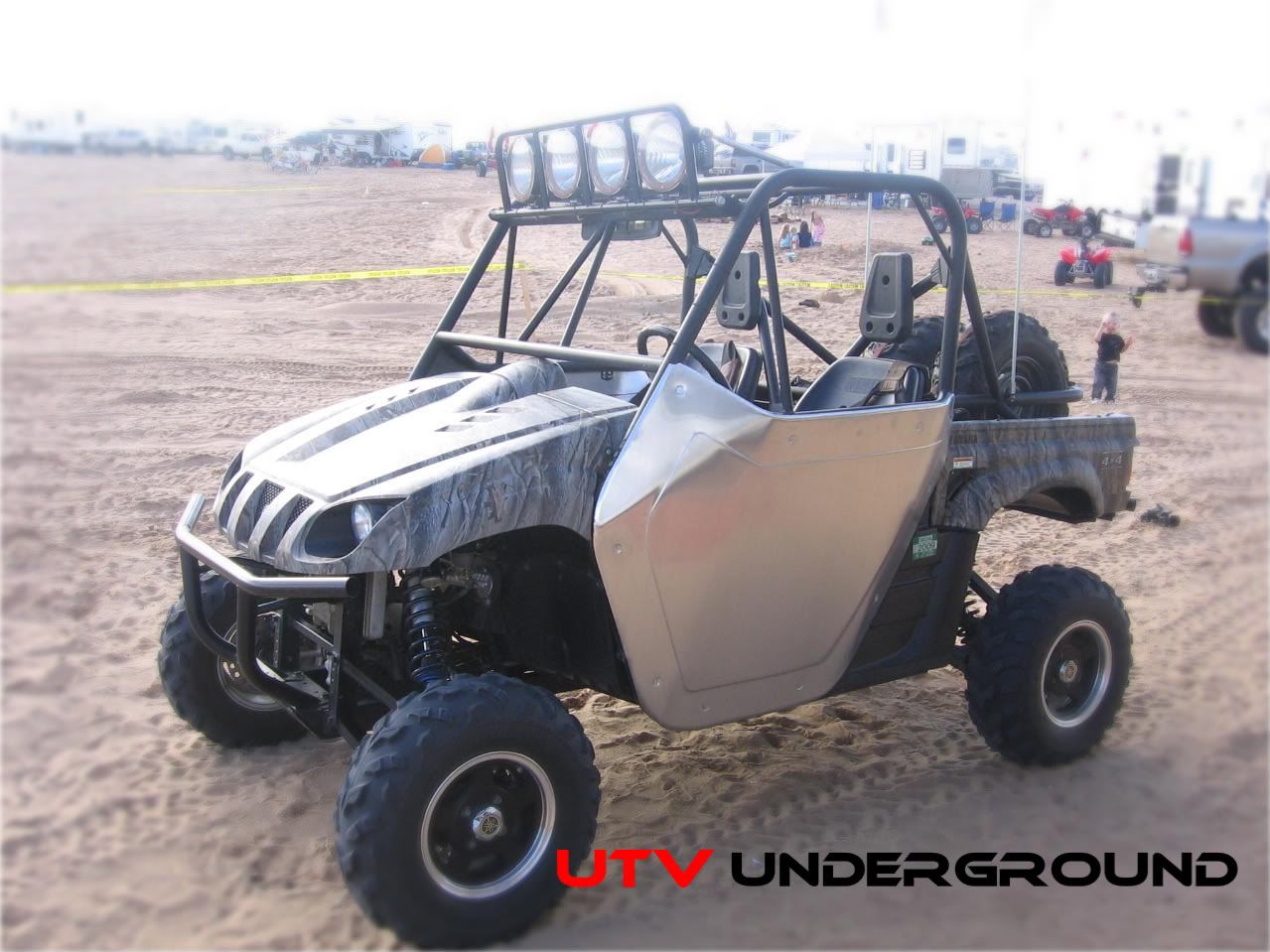 travel over stock........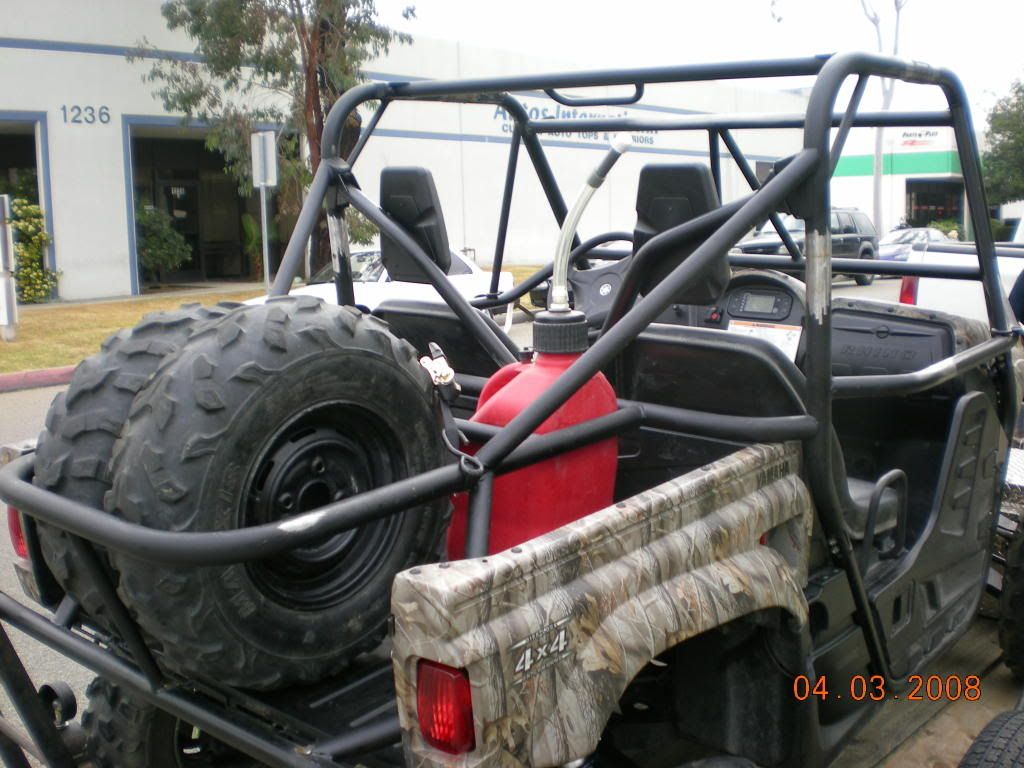 Never pay again for live sex! | Hot girls doing naughty stuff for free! | Chat for free!
wha wha what?????
---
dont buy my video. it sucks anyway!!!!
I have always liked what you did with your stock cage. I'll check with you in a couple months when I head down south again and see if you still have it.

Do we get any clues as to what you got planned?

Sent you a PM after I posted this.
---
07 660
FabTech LT kit, FabTech steering, FabTech HD spindles, DynaTek CDI, ITP 589's, ITP Dune Stars, ITP wheels, Trail Logic Diff/A-Arm supports, more to come......
www.solomotorsports.com
---
Last edited by NWOff-Roader; 12-16-2008 at

11:17 AM

.