Join Date: Jun 2008
Posts: 122
CLEAN 06,, many upgrades $11K
---
Probably not a good place to sell,,, everyone here already has one,,, but it's up on CL as well.
Here's my 2006 SE.... 1199 miles 114 hours. Babied,,, ask anyone who rides with me.
PDS Cage / Lightbar / front & rear bumpers / Leg minders / Alum roof.
Trail Logic Front gusset plate and front Diff Bracket.
Trail Logic Rear gusset plate and rear Diff Bracket (with reverse light).
NICE paint job,,, only a couple small blemishes.
PRP seats. (two highback one pre-teen lowback).
PDS seat bases (rev 1).
PDM blue anodized seat latches.
PDM blue anodized tailgate latches.
I-shock F-18's with 4 seater rear springs. (I have two seater springs as well)
ITP Type 7's with 27" Interco SSR's (Super Swamper DOT tires)
4 Soltek Fuego Halogens in Light bar
2 spots with secondary switched LED ring on bumper
Marine switch panel (fused at switches)
Wired for dual wips in bed. (whips included)
UTV Crap billet Intake
UTV Crap sheave
BRP CDI
If anyone's interested, I have a full set of brand new paddles on spiders I'll sell with the car for an additional $600.
Clean/clear title in hand,,, AZ street legal and registered. Needs nothing, car is ready to roll.
Here's pics....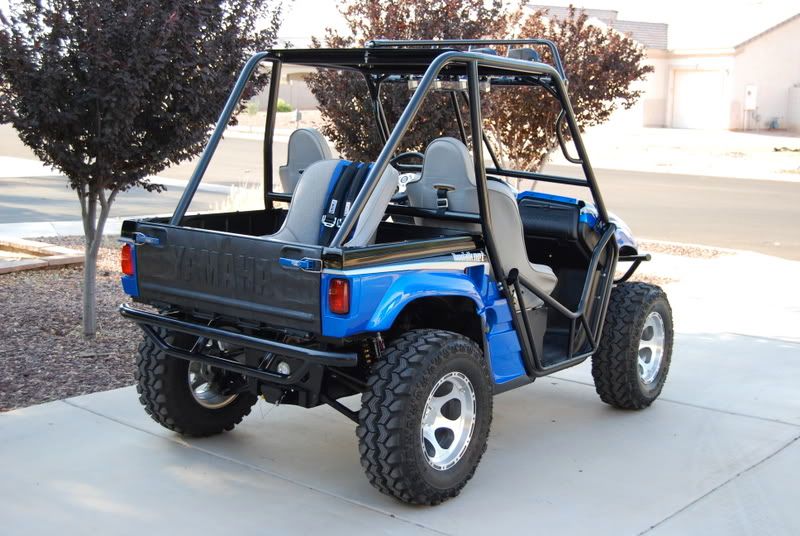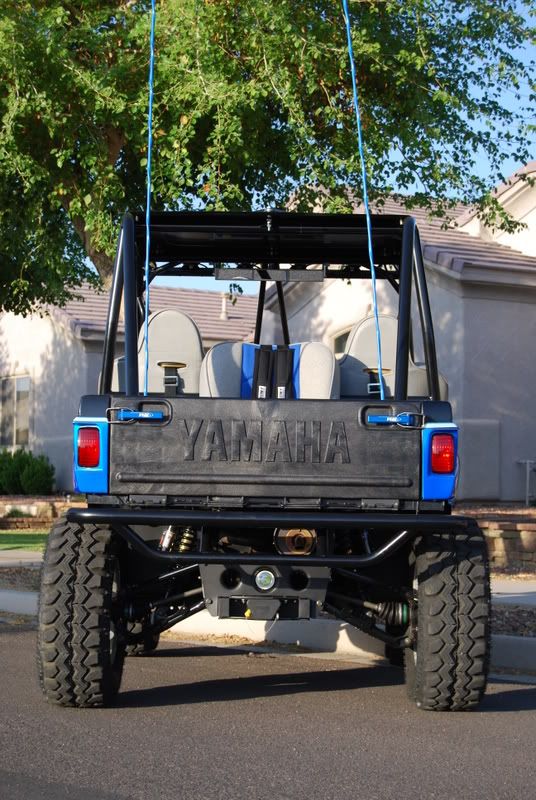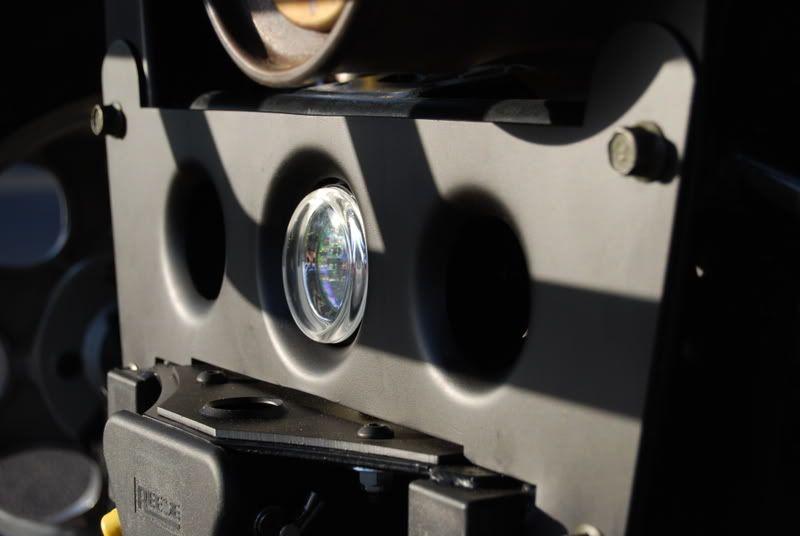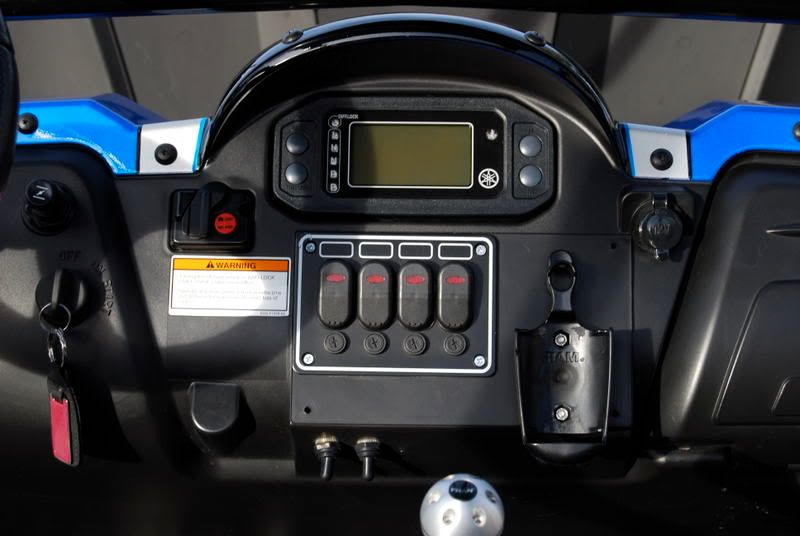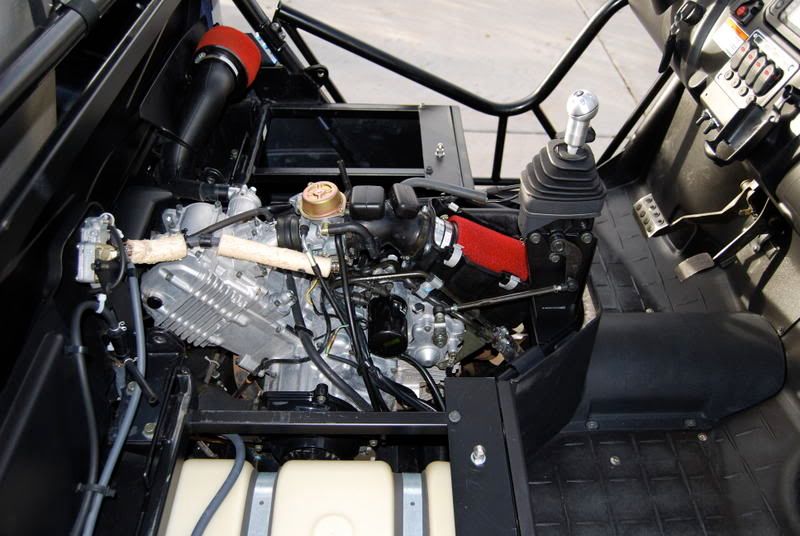 My buddy is looking for a Rhino i already sent him an e-mail. Your Rhino I almost dont want to say, it has really nice detail! Dope ass Rhino!
Join Date: Jun 2008
Posts: 122
..
---
Thanks Rick,,, much appreciated!
It's all about the "Details" brutha.
Wide F'n Open
Join Date: Oct 2008
Posts: 200
That thing is clean. Looks brand new.
That's the cleanest Rhino I've ever seen. Do you do detail work? How long did it take you to look like that?
Join Date: Jun 2008
Posts: 122
..
---
Quote:
Do you do detail work? How long did it take you to look like that?
Thanks for the props guys. Nope,,, don't do detail work or anything like that. Took me about an hour,,, I just clean her up after every ride. My toys ALL pretty much look like that. I'm just a little anal-retent,,,,err, uuuhm, I mean detail oriented,,,, yeah,,, I like that term better.
Besides,,, she sits in the garage most of the time,,, one of the reasons she's going byebye.
super nice ride man, im going to tell my friend to look at your rhino !!!!! super nice at a good price should go quick good luck
Join Date: Sep 2008
Posts: 737
Wide F'n Open
Join Date: Sep 2008
Location: 714
Posts: 202
super clean rig, good luck on the sale.
---
08 700 SE
XMF LT
HID's
Livewire whip
and some quads and a KTM
I wanna know how you keep that engine so clean, I can spend hours on my rhino and not be able to get it that clean. Sweet rig, it should go fast. Did your neighbor ever get one ? I remember awhile back they wanted to buy it.