Join Date: Jun 2008
Posts: 28
Douglas Rockstar wheels...
---
Hey all I have 2-1/2 sets (10 pc.) of Douglas Rockstar wheels all machine silver finish in a front offset

Retail is 69.95 Ive got these 10 left for 40.00 a pc.!!!

Tires also available.


I also have two sets of machine and black Rattlesnakes for a teryx all in rear offset for the same deal.
Here is a pic of the Rokstars on my Rhino....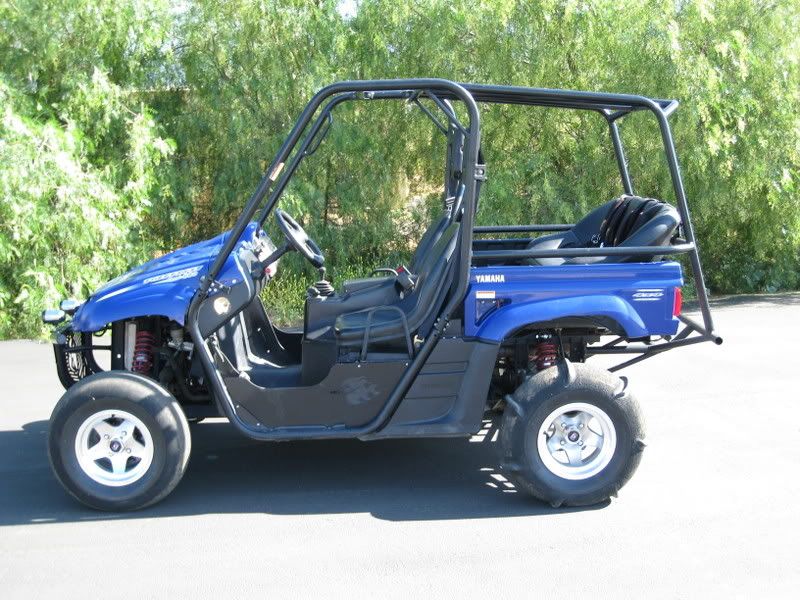 1/4 Throttle
Join Date: Jun 2008
Posts: 1
He is in So Cal. I believe in the Murrieta/Temecula area.
Join Date: Jun 2008
Posts: 28
Thanks Mike. We are in Winchester
You can contact me at 951.317.8715
We will be opening our new shop by Aug 1st.
check us out at
SDR Motorsports
I make runs down to his neck of the woods from Burbank twice a week... If anybody needs postal service from SDR to the San Fernando Valley let me know.
---
www.SideXSideCustoms.Com
818.846.1037
Join Date: Jun 2008
Posts: 28
I have one set left. they are front offset for a LT car. I will check on shipping and PM you a price...