Quote:
I got a 40" rigid bar coming
did you see that Rigid light in Pismo? How did it work? sounds like your getting one, I ordered them for both my builds
Quote:
I was next to CF's 50" and it was bright as shit...I never got next to turbos amber one. I have a 10" amber for the bumper...had to make it match with the 40" on top....Its going to sema I wanted it to look good
I got the same set up
Quote:
Light bar with 5 7" kragen lights. The bar is 48.25"s across. I will include the wiring harness I build down to the relays. The lights are about a year old with 5 trips on them. 500 obo I would rather not ship this bar due to the size and cost involved. I can meet up in somewhere in cali .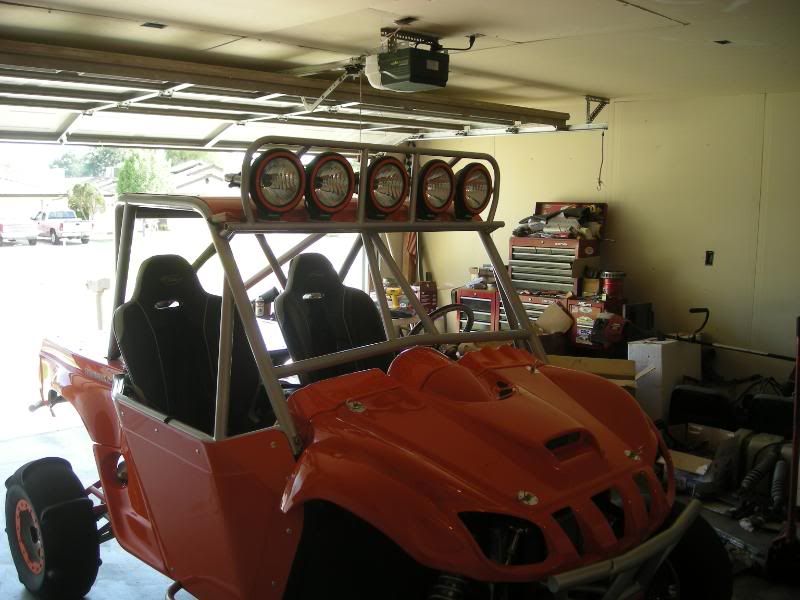 bump
BiggJim...know this is a far fetched longshot but would you be willing to sell 4 of those lights seperate? Just bought a defender roof rack for the truck and am In need of some of those 7" Kragen beauties...if so lemme know if not i wish you the best selling buddy, thats a great deal i wish the parents like to go on night rides lol
---
-Ryan
2008 700cc Rhino
*HCR Long Travel Kit
*Fox Shocks w/ Eibach springs (250F, 350R)
*HCR Upgraded Spindles
*ITP SS108 Black Wheels
*Maxxis Bighorn Tires
*Fusion Offroad 4 Seat Cage
*PRP Front/Rear seats and 4 Point Harnesses
*HCR Front/ Rear Lower Skid Plates
*HCR Front Bumper Grille (Slanted)
*HCR Dash Trim Kit
*Summer Brother's Extended Axles
if Jim dosent want to sell his, let me know I am going to sell mine soon.