1/4 Throttle
Join Date: May 2010
Posts: 2
WTB: 04-06 Stock Cage (SoCal)
---
Hello,

Just bought an '06 450 Rhino with an aftermarket 4 seater cage. The cage is great, but is slightly tweaked and is too tall for my trailer.

Does anyone in SoCal (I am in the Inland Empire) have a stock cage laying around gathering dust? If so, I will gladly pay to take it off your hands. I would prefer a cage that has never been rolled, bent, or abused... I will pick it up if it's local.

Thanks!

KH_Rhino
---
Last edited by KH_Rhino; 05-29-2010 at

09:15 AM

. Reason: Forgot to mention that I will pick it up.
I'm sure there will be someone closer to you but... I have one in Phoenix, AZ that I have modified with the front A bars, light tabs, a harness bar, whip tab and wired for lighted whip. Let me know if your interested... there's always someone going from AZ to CA we know...
Like to get $100 for it because of the mods, but hey I'm flexable...
623-570-6444
Here's a pic of it....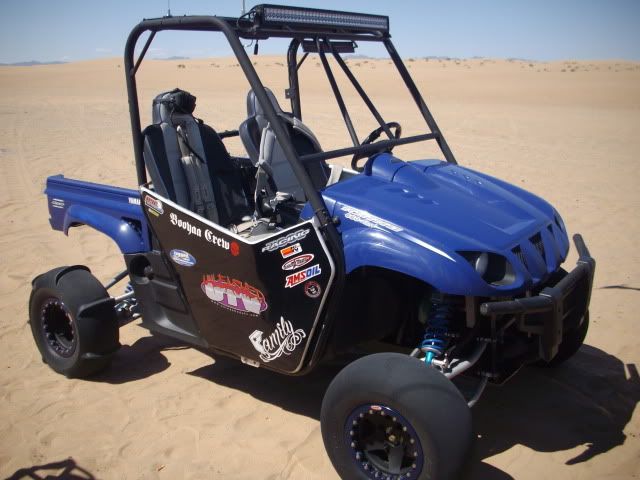 ---
NIIICE!
1/4 Throttle
Join Date: May 2010
Posts: 2
Wow, that looks pretty nice! That's the kind of light bar I want, too. Unfortunately, I don't know anyone who travels back and forth between Phoenix and SoCal. Otherwise I would gladly pay you $100 for it.

KH
and it looks like it has a roof to ?

right karl ? or no
1/4 Throttle
Join Date: May 2010
Posts: 4
Hey man, Im in the IE area, check craigslist they are pretty common for $100 or so...