1/2 Throttle
Join Date: May 2010
Posts: 40
<<<<< vision x led lights cheap >>>>>
---
I have 4 Solstice LED lights for sale. $120 each new and I will sell for $300 for all 4. I would consider trade for Rhino parts. I need a rack n pinion, beadlock wheels, FCR Carb or Mikuni carb, Tires, wheels, awning for my RV, billet seat latches for Rhino, GOPRO GD, 30" or 40" LED Lightbar, RC car, Nikon camera stuff or $300?
[email protected]
> NEW 10 Watt LED Technology
> Equivalent to Several Halogen Lights
> Easy 2 Wire Installation
> Free Voltage 9 - 50 Volt DC Input
> Designed to inter-lock with other S1100 Pods
Specifications
Dimensions 2" x 2" x 2"
Diameter 2"
Weight .25 lbs
Mounting Depth 1"
Amperage Draw .75 @ 12 Volts
Input Voltage 9 - 50 Volts DC
Housing Die-Cast Aluminum
Number of LEDs 10 Watt LED
Housing Black
Lumens 800
Watts 10
Beam Pattern Euro
Warranty Lifetime Limited
Features
> All New Solstice Series Light
> Free Voltage 9 - 50 Volt DC Input
> 50,000 Hour LED Life Span
> Die-Cast Aluminum Housing
> Double Mounted Bracket with 90o Adjustment
> Easy 2 Wire Install
Vision X introduces its all new Solstice series of LED off road lamps. Equipped with its brand new 10 watt LED technology, with each 10 watt LED producing 800 lumens featured in the XIL-S6100 series 60 watt 6" round off road lamp which produces 4800 Lumens (500 watt halogen equivalent) and in the XIL-S4100 series 40 watt 4" square off road lamp producing 3200 lumens (300 watt halogen equivalent) making them the brightest LED off road lamp on the market in such a compact design. Not only are they the brightest, they are the most efficient with the 6100 series drawing 5 amps and the 4100 series drawing 3.3 amps due to their advanced electronic drivers which are also responsible for their 50,000 hour life span and variable 9 - 50 Volt DC input.
Other key features include; Rugged die-cast aluminum housing provides optimum durability and heat dissipation. The Solstice series also feature an IP68 ingress protection rated housing making them impenetrable to dust and submersible under water up to 3 meters. The unbreakable polycarbonate lenses are housed by a 6061 aluminum face plate which doubles as a radiant heat sink to melt away snow and ice in frigid conditions. Their stainless steel mounting bracket features knurled aiming knobs for 90 degrees of adjustment and is centered on the profile of the lights which provides a slim 1.5" mounting depth. The Solstice series has also been subjected to a 6Grms vibration test to ensure their performance in high impact conditions. Built to last, these Vision X lights also feature a lifetime warranty.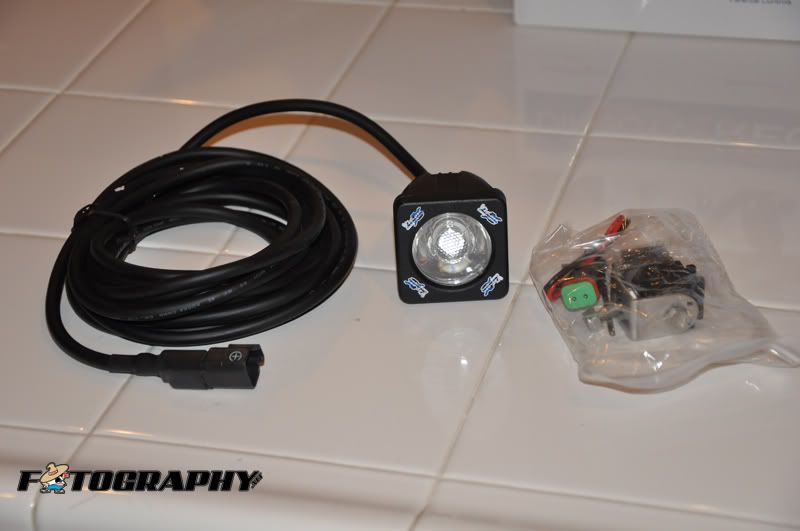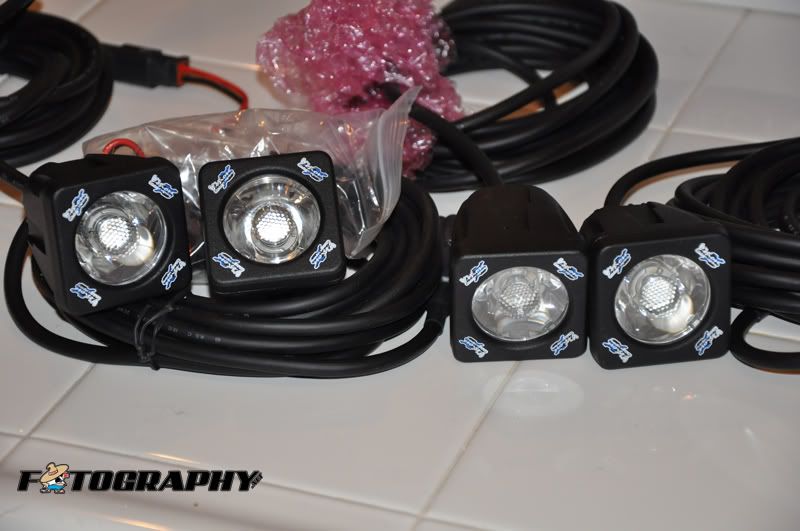 1/2 Throttle
Join Date: May 2010
Posts: 40